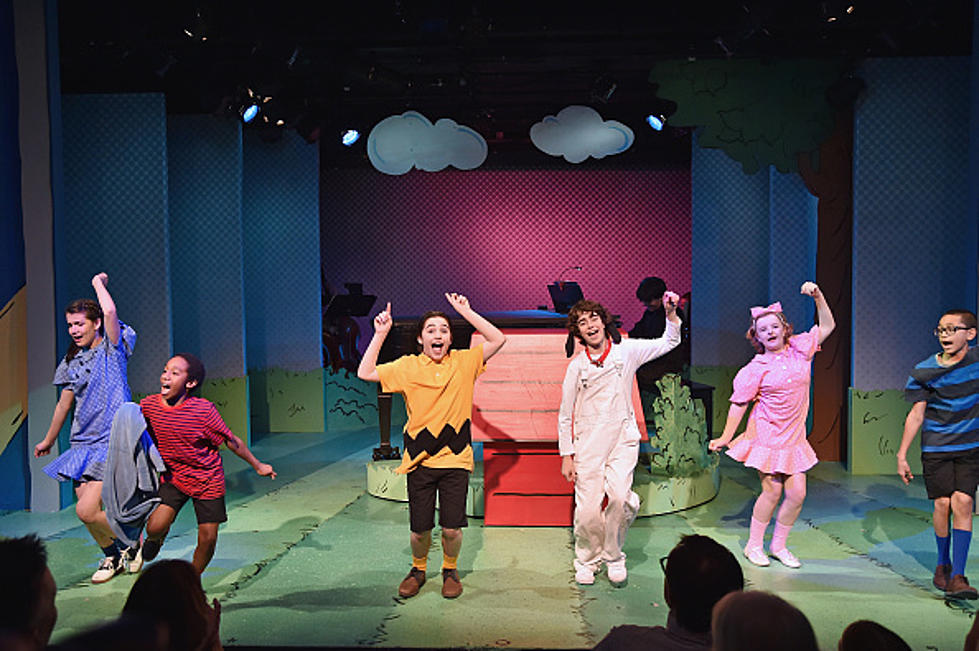 Charlie Brown is Coming to Town With Multiple Performances
Photo by Mike Coppola/Getty Images
Charlie Brown, Snoopy, Lucy, Linus, Sally, Peppermint Patty, and Schroeder will all appear in "You're a Good Man, Charlie Brown", the musical. It's a FREE production with the Theatre Workshop of Owensboro and many talented youths in the area.
"Aaugh!" I grew up loving the characters of the Peanuts comic strip. "Good grief" who didn't! It's easy to rewatch the TV specials, "A Charlie Brown Christmas", "It's the Great Pumpkin, Charlie Brown" or "A Charlie Brown Thanksgiving" and not feel nostalgic. They've been a holiday staple for over 50 years. According to Wikipedia, there were 45 animated specials from 1965 to 2011, with many of them shown on television throughout the years.
Growing up I was most like Peppermint Patty. I had freckles, auburn hair, loved sports, and was an all-around tomboy. I also had quite the stubborn streak as well! Which character did you relate to the most?
"You're A Good Man, Charlie Brown"
Charles Schulz's beloved comic will come to life this summer with the Theatre Workshop of Owensboro. "You're A Good Man, Charlie Brown" has been enjoyed by generations and is sure to be a crowd-pleaser. The musical is comprised of many talented local kids and is sponsored by Independence Bank and supported in part by the BJ Killian Trust.
Performance Dates and Locations
Performances will all be at 2 PM on the following dates, at these locations, and is  FREE to the public:
July 17th, 2021   @ Trinity's Secret Garden*
July 18th, 2021   @ Jim Lambert Pioneer Village
July 24th, 2021   @ Library Reading Garden
July 25th, 2021   @ WK Botanical Garden
July 31st, 2021   @ Kendall-Perkins Park
August 1st, 2021 @ Smothers Park Overlook
*This performance will be smaller and modified.
"You're a Good Man, Charlie Brown" is a musical comedy that the entire family will enjoy!
TOP 10: The best holiday TV specials of all time, ranked
10 Old Fisher Price Toys That Are a Blast From The Past