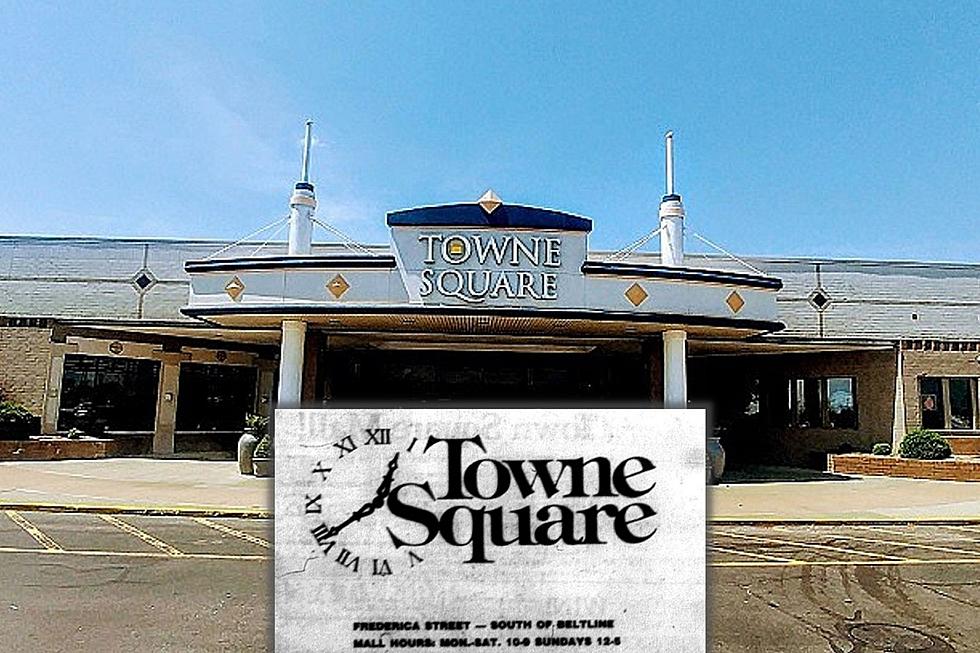 Check Out These Ads from the Early Days of Towne Square Mall in Owensboro, Kentucky
Dave Spencer/Townsquare Media; Owensboro Messenger-Inquirer; Daviess County Public Library; Canva
I can tell you where I usually was on Friday nights in the late 1970s and early 1980s. I was hanging out at Towne Square Mall.
Its opening in 1978 was a game-changer and it was PACKED.
My family would start at Morrison's Cafeteria. Maybe you could call it a "carb load" as we fueled up in preparation for covering just about every inch of the mall.
No, we didn't all go into all of the stores. But between the three of us--my parents and me--we'd hit enough of them and got close.
TOWNE SQUARE MALL -- SUBLETT'S
Let's get this one out of the way. There would have been no reason for me to darken these doors, but my mother was a huge fan. Consequently, my DAD was a shopper there; he was an expert gift-giver when it came to Mom, and he always bought her the PERFECT outfits. It was very impressive.
TOWNE SQUARE MALL -- ANDERSON'S
In all honesty, it was always still much more fun to visit the Anderson's Department Store location in downtown Owensboro at the corner of 2nd Street/3rd Street and Daviess Street. But that doesn't mean this additional location wasn't welcomed by the regional chain's diehard fans.
TOWNE SQUARE MALL -- BASKIN-ROBBINS AND LEVINSON'S
Let's start with Baskin-Robbins because I remember a Hollywood-movie-level double-take I did one day when I rounded that corner where the iconic ice cream shop was located. I came back and asked the server, "Is that BLACK ice cream?" He confirmed that indeed it was because it was licorice ice cream. I found that repulsive, just like I do today. There was a reason there were no scoop marks in it.
As for Levinson's, that was my favorite clothing store. I got all my jeans there and I greatly appreciated the fact that they had a very nice big-and-tall department. That always elevates a clothing store's letter grade in my book.
TOWNE SQUARE MALL -- INTERSTATE
This was where Mom took my sister and me to get our back-to-school clothing when it was in its downtown location. When it moved out to the mall, it was just me. But that was the beginning of the big t-shirt iron-on fad, and I was all over it. Interstate was the first store in Owensboro to offer that service.
TOWNE SQUARE MALL -- WAX WORKS
When we'd get to the mall and we'd split up, I had four primary locations where you could find me--Waldenbooks, Spencer's Gifts, Aladdin's Castle, and Wax Works. I was big music chart fan from early on, and it was always posted there...just like at the original store on Washington Avenue. I'd get my 45s and my little plastic adaptors and be on my way. It was also where I got Juice Newton's autograph in 1982. Later, it became Disc Jockey.
TOWNE SQUARE MALL -- BACONS AND JUST PANTS
Let me begin by saying that I do not remember Just Pants, but I gather they only sold pants. But Bacons was a big deal. It was a popular department store AND it had a big-and-tall department. As I mentioned before, that was a HUGE plus for me.
ODD SIDENOTE: Who remembers the horrible sewage smell that plagued Bacons in the first few months after it opened?
I don't have an ad for it, but I do remember a SECOND Moonlite location in the opening entryway of Towne Square Mall. It wasn't open for very long and it only had booths. I'm guessing the barbecue was prepared at the Parrish Avenue location and shipped out to Towne Square Mall.
I have a lot of fun memories from that place and these ads bring it all back.
50 Famous Brands That No Longer Exist
26 Images That Show How Owensboro Has Changed Over the Years
While driving in parts of Owensboro that have undergone changes, have you ever said to yourself, "I can't remember what it used to look like here"? Well, I'm here to help.