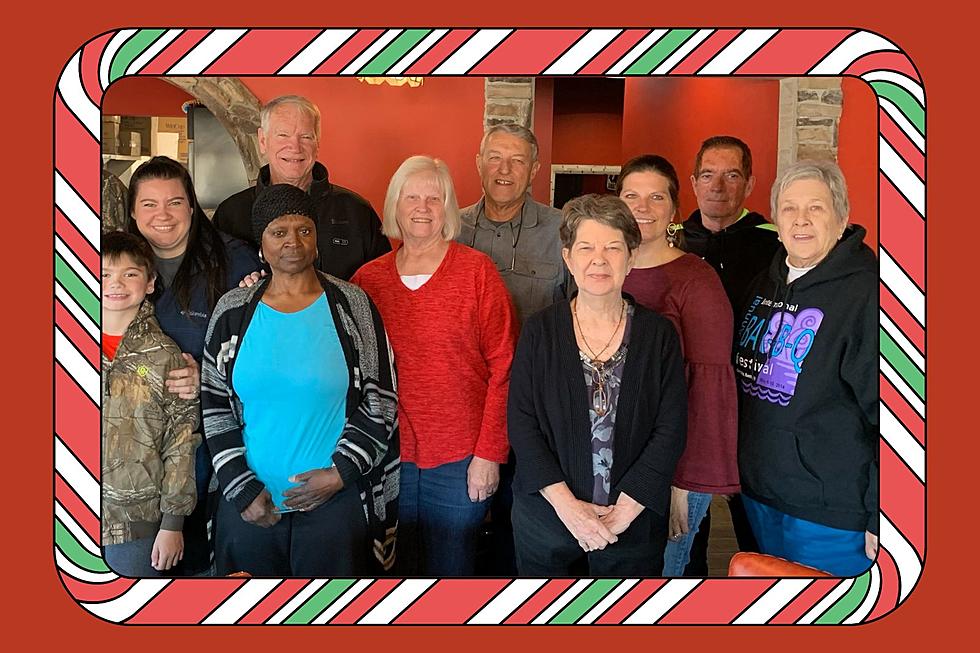 Christmas Wish Picked as Honorary Grand Marshal for Owensboro Christmas Parade
Barb Birgy/CANVA
Christmas Wish and their team of volunteers were named Honorary Grand Marshal of this year's parade. The 85th Annual Owensboro-Daviess County Christmas Parade happens Saturday, November 18th, 2023, in downtown Owensboro at 4:30 p.m.
The annual parade will feature local schools, officials, churches, businesses, bands, and non-profits. And, Christmas Wish! The Christmas Wish volunteers work hard every season and deserve this honor. This year's Owensboro-Daviess County Christmas Parade theme is "The Gift of Christmas." If you'd like to be part of the parade there's still time to get your parade entry submitted. Pay by midnight on October 31st to receive Early Bird pricing!
CHRISTMAS WISH VOLUNTEERS HONORED
Christmas Wish runs with a core group of volunteers who have supported the mission for 10 to 30 years. US Bank is a huge partner allowing employees to volunteer their time during the season. Over the years, many businesses have also jumped on board with "Giving Programs." There would be no Christmas Wish without the volunteers who devote their time.
Volunteers will be needed starting on Wednesday, November 15th this season. If individuals or businesses would like to volunteer, they can email ChrsitmasWish@wbkr.com.
We'll once again be located at Towne Square North in Owensboro. In the former Shoe Stop location by Big Lots. Our "soft opening" will be on Monday, November 27th. Grand Opening Day will be on Monday, December 4th, 2023.
HOW TO DONATE TO CHRISTMAS WISH?
Why give to Christmas Wish? The program runs from around $500 to $800 annually. Everyone volunteers their time. We get the space, signage, etc. all donated. Restaurants feed the volunteers each day during the season. Your donations go to children who need it the most!
CHRISTMAS WISH MISSION
Since 1976 Christmas Wish has been "MAKING SURE EVERY CHILD IN THE TRI-STATE GETS A VISIT FROM SANTA". You can make a huge difference in the lives of others and celebrate the true meaning of Christmas by giving back to those in need this holiday season.
Because of efforts and community generosity, 1,940 needy families received Christmas last year. Over 8,000 children had presents under the tree. Over 50,000 gifts were handed out during the holiday season. If you're in need this holiday season or know someone who is, letter submissions will be open on Monday, November 6th, 2023.
As we get ready to celebrate our 47th Anniversary Season of Christmas, let's look back at the record-breaking 2022 season.
Record-Breaking 2022 Christmas Wish Wrap up
This season revealed how many families are suffering and how committed our community is to help ease their pain. It's the season of giving, so let's look at everything that took place at Christmas Wish this year. You helped those less fortunate celebrate the magic of the holiday season.
Gallery Credit: Barb Birgy