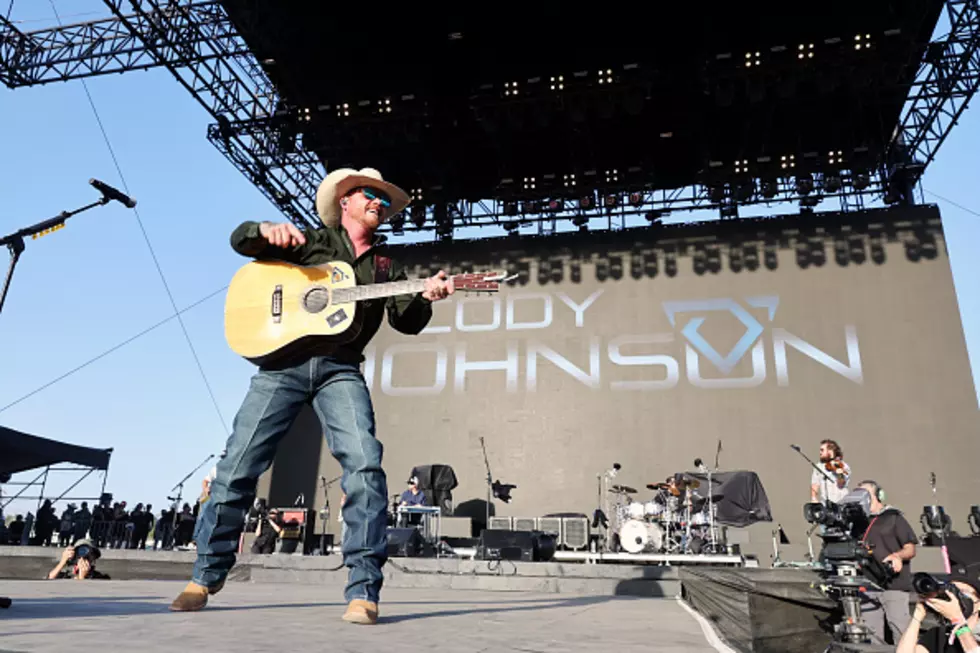 Win Last Chance Tickets to See Cody Johnson in Concert in Evansville, IN
Amy Sussman/Getty Images for Stagecoach
Cody Johnson is coming to the Ford Center in Evansville on Thursday, November 10th for a huge concert event that is nearly sold out. When Cody announced the tour earlier this year, his fans here in Kentucky, Indiana and Illinois went crazy and scooped those tickets up. As of this story, there are just a handful or so left.
But guess what? We have YOUR chance to win some last-chance tickets to the show. That show is going to be phenomenal, by the way. Cody is coming off the biggest hit of his career and first #1 song.
And here's a sneak peek at what "Til You Can't" sounds like live!
Of course, Cody plowed onto the radio back in 2018 with this song "On My Way to You."
Though "On My Way to You" just narrowly missed cracking the Top Ten, it made country music fans sit up and take note.  When he played the Owensboro Sportscenter shortly after that song was released, there was a great crowd on hand and his fan base was getting bigger and bigger. There was no doubt the next country star was about to be born.
Hey, I'll own it. I am a huge fan too.  I think Cody's got a great voice and he's bringing another big country voice with him to Evansville.
Yes! Randy Houser will be joining Cody Johnson at the Ford Center. Randy burst onto the country music charts ten years before Cody (way back in 2008) with his first song, "Anything Goes."
Since that time, he has landed three #1s on the Billboard Country Airplay chart: "How Country Feels", "Runnin' Outta Moonlight", and "We Went."  My personal favorite though is his big ole country power ballad "Like a Cowboy". He sings the holy heck out this song.
There's no doubt that Thursday's concert is going to be incredible with Randy Houser kicking things off and Cody Johnson headlining.
We have TEN pairs of tickets to give away and we'll do it each day on the morning show next week here at WBKR. We'll give away a pair of tickets on Friday, November 4th, Monday, November 7th, Tuesday, November 8th, Wednesday the 9th and our final pair of tickets on the day of the concert.
Angel and I will announce our lucky winners each day at 7:50am.  Dave Spencer is going to be giving away a pair per day too- at 3:50pm (on the same days listed above).  To be eligible to win, all you have to do is fill out the quick and easy form below.
And SURPRISE!!  On Thursday morning, the person who wins our tickets will also snag MEET & GREET passes!!  GOOD LUCK!
The Best Country Singer From Every State
Some states, like Oklahoma and Texas, are loaded with famous country singers. Others, like Nevada and Maine, are still looking for a real breakthrough artist. See the best and most successful country music artist from all 50 states, starting with
Hank Williams
and Alabama.