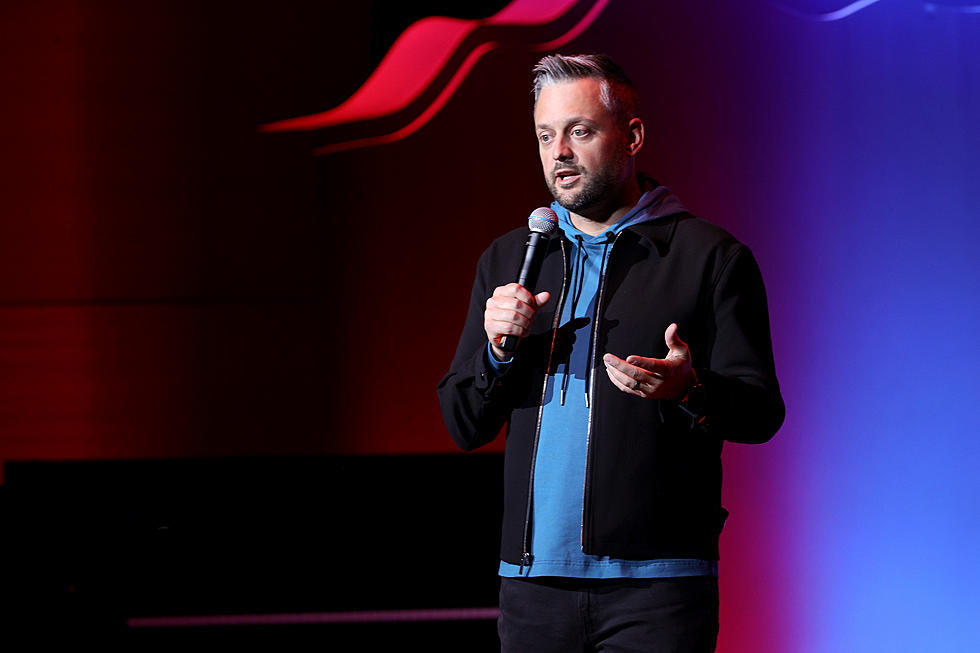 Comedian Nate Bargatze Sells Out One Show, Adds a Second to Evansville Stay
Getty Images for SUFH
Nate Bargatze has quickly become one of my favorite stand-up comedians in the last year or so, and apparently, I am not alone. His Evansville show, scheduled for June 3rd at the Old National Events Plaza, has sold out. Instead of simply saying "sorry about your luck," Nate has decided to add another show during his stay here in Southern Indiana.
Nick Wallace, General Manager at Old National Events Plaza says...
We are incredibly excited to host Nate Bargatze at The Plaza this summer. His last visit was phenomenal, and we wanted to give his fans the opportunity to see him again this year. The response has been overwhelming, and we're looking forward to hosting two sell-out shows when Nate tours back to Evansville.
Second Show Details
I guess the powers that be thought there was no need to spend another night in Evansville, which could possibly affect other shows on Nate's tour, so the decision was made to stick around and do another show right after the first one. So, on Saturday, June 3rd, Nate will have a show at 7pm (that's the one that sold out) and again at 9:30pm.
Tickets for this second show go on sale this Friday, March 3rd, at 10am at the Old National Events Plaza box office or online at Ticketmaster.com.
More About Nate
Nate is a born-and-raised southern boy from Old Hickory, Tennessee. He has been recognized this year as "The Nicest Man in Stand-Up." Nate has appeared on The Tonight Show Starring Jimmy Fallon ten times following four appearances on Late Night with Conan O'Brien. He's kicking butt on Netflix too - both of his specials, "The Tennessee Kid" (2019) and "The Greatest Average American" (2021) premiered globally with rave reviews.
KEEP READING: 40 Real Indiana Towns with Quirky, Weird, and Funny Names
Outside the major cities, the Hoosier state is full of tiny little towns you've probably passed through on your way to one of those cities. Most of them are likely 100 to 150 years old, or older, and have been around far longer than the large metropolitan areas such as Indianapolis, Fort Wayne, South Bend, and Evansville. Typically, they were started by early settlers who found their way to the state and decided to make it home. Eventually, others would join them, and a community was formed. Over time, as the surrounding areas grew, most of them were folded into those areas and governed by the nearest city or county's governing body officially making them "unincorporated," meaning they did not have their own formally organized municipal government.
A scroll through Wikipedia's long list of
unincorporated communities in Indiana
shows several of them have names that by today's standards would be considered weird, quirky, or just downright right funny. These are my 40 favorities.
20 Best Comedy Movies From The 1990s
The 90s was a great decade for hit movies, especially when it comes to comedies.