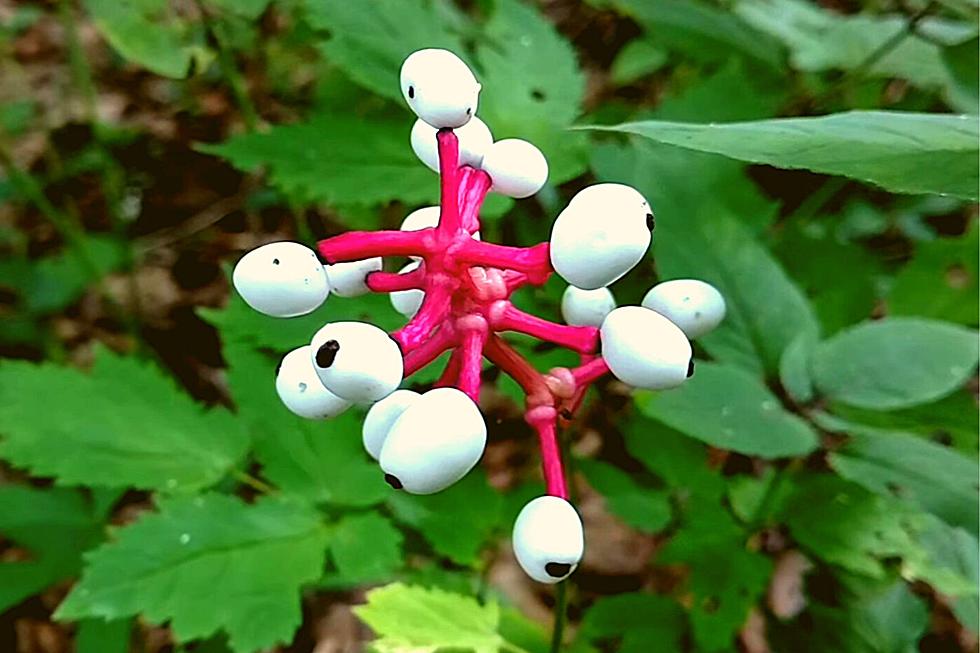 This Native KY Plant Would Make a Great Halloween Decoration…But Don't Eat It
MyBackyardBirding via YouTube
This is as good an opportunity as I've given myself to tout something I've seen more and more of this year. My hat is off to all of those who have embraced outdoor Halloween decorations the same way folks have always embraced Christmas decor. Please keep it up.
I drive around Owensboro and can't get very at all without seeing another house festooned to the hilt with witches, ghosts, skeletons, dragons, and any number of pop culture icons that always represent Spooky Season. I love it.
A Scary (in More Ways Than One) But Cool Natural Halloween Decoration
But how about mixing it up a little? How about combining the store-bought stuff with something completely natural? Although, to be fair, it's something you might ALSO have to purchase, unless you're already growing them. But since I seldom SEE any white baneberry or doll's eyes, you might just have to luck out and happen upon them. Take a look at these odd, creepy beauties.
You know, I've been told my whole life never to eat berries I find in the wild, and I never have. I'm not sure I would have ever been inclined to do so without being told, but I haven't just the same. Besides, those berries DO look like eyes and that would be enough of  deterrent for me. But they ARE fascinating and would make for a great addition to your Halloween display. And despite the fact they ARE wild, you CAN grow them on your own.
So maybe in amongst the larger-than-life items you've secured for Spooky Season, you could throw in a little subtle "horror" with doll's eyes. But make sure everyone knows the REAL horror they contain.
Unique Pop Culture Halloween Costume Ideas for 2023
From TikTok memes to viral celebrity moments, check out 13 unique pop culture-inspired Halloween costume ideas for 2023.
Gallery Credit: Ryan Reichard
The Best Horror Movie From Every Year
Counting down a century's worth of monsters, demons and things that go bump in the night.
Gallery Credit: Michael Gallucci