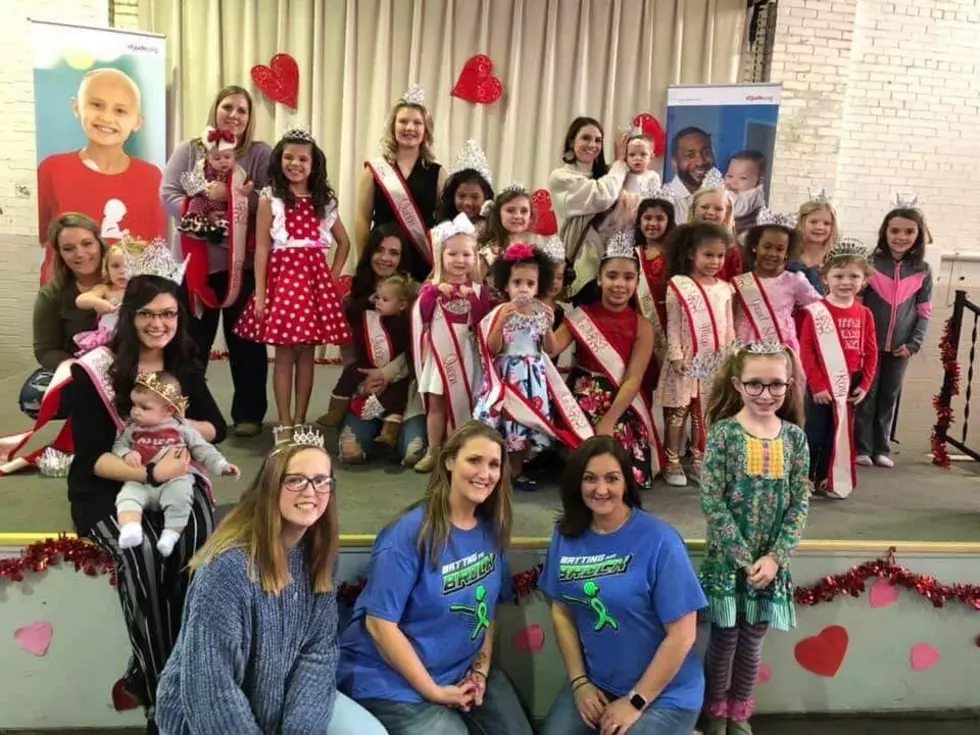 Fun Western Kentucky 'Cuties for a Cure' Pageant Will Raise Money for St. Jude
Cuties for a Cure
For the first time since the COVID-19 pandemic began, the annual Cuties for a Cure Pageant for St. Jude will take place in person and we're currently recruiting cuties to work the runway.  Attire for the 2023 pageant, by the way, is Valentine's Day or Sunday Best!
Michelle Vincent, who's the co-creator and co-organizer of the event, is asking you to save this date- Saturday, January 28th!
The 2023 Cuties for a Cure Pageant will take place at Livermore City Hall in Livermore, Kentucky.
The event will take place at 1pm CST with registration from Noon to 12:45pm. The entry fee for contestants is $35. That fee includes age division, optionals and Mini and Grand Supreme title consideration.  For an additional $15, your cutie can compete in OVERALLS, which include the following categories: Most Beautiful, Best Dressed and Personality. For an additional $25, your cutie can compete for the Mega and Ultimate Grand Supreme titles.
Of course, a big component of the Cuties for a Cure Pageant is fundraising.  Contestants are encouraged to raise money for St. Jude Children's Research Hospital. The contestant who raises the most money for the cause will be awarded the Batting for Brock Supreme, which is named for Brock Pederson, who passed away from cancer on April 20th, 2020. Just before passing, he managed to raise $1345 from his hospital bed for the Cuties for a Cure pageant.
All proceeds raised from Cuties of a Cure will benefit the WBKR St. Jude Radiothon, which is coming up Thursday, February 2nd and Friday, February 3rd.
The age divisions for this year's Cuties for a Cure are as follows:
Girls Age Divisions : 0-11 , 12-23 , 2-3 , 4-5 , 6-7 , 8-10, 11-14 , 15 -19.
If you'd like to enter your cutie, please send a $35 deposit through PayPal to Cuties4acurepageant@yahoo.com. You can also call or text 270-543-4476 or message Michelle Vincent and/or Kelly Peay through the
Cuties for a Cure Facebook page
. Deposits must be paid before January 18th, 2023.  After that date, the price increases to $45.
The deadline to enter is Wednesday, January 25th, 2023 and there will be no entries accepted at the door.
Admission to Cuties for a Cure is $5 per person, with all those proceeds benefiting St. Jude as well.
See the ABCs of Cancer: