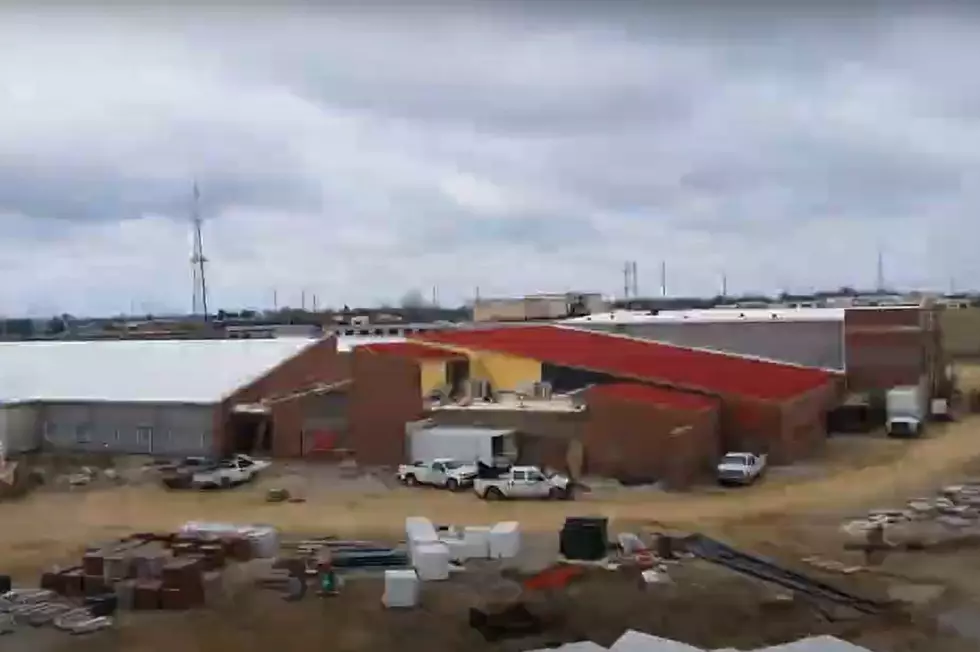 Daviess County Middle School Students Won't Start School Year in New Facility
Danco Construction, Inc via YouTube
I have more memories of the old Daviess County Middle School than you can shake a stick at. So I indulged in a little sentimentality when the news came a few years back that the nearly century-old facility, currently in use, was to be replaced with a brand new one.
Notice I referred to the building on East 4th Street as both "old" and "current." It's actually a little of both with regards to the coming 2022-2023 school year.
THE NEW DAVIESS COUNTY MIDDLE SCHOOL
Construction on the new Daviess County Middle School began in 2020, and the hope was that facility would be ready to open by August 10, 2022--the first day of classes for Daviess County Public School students. Last November, we got a virtual tour of the grounds courtesy of RBS Design Group.
DAVIESS COUNTY MIDDLE SCHOOL PROGRESS REPORT -- SPRING 2022
Earlier this year, Danco Construction posted a time-lapse video of the progress of the project. This was published in May.
NEW DAVIESS COUNTY MIDDLE SCHOOL WILL NOT BE READY
When Daviess County Public Schools released schedules for back-to-school events--currently ongoing, as a matter of fact--everything for Daviess County Middle School students was planned for the old building, with the expectation that the new one would be ready for the beginning of the school year.
We've recently learned that DCMS students will not begin the school year in the new facility on Fairview Drive. Instead, the kids will report to the old, or current, location at 1415 East 4th Street.
It's simply a matter of necessary finishing touches that are not yet complete. Therefore, the new year will begin in the old building.
But spirits are still high at 1415 East 4th Street, and the staff is ready for the kids to return August 10th.
Construction will continue after school starts with a move-in date to be announced when completion comes more into focus.
[SOURCE: Eyewitness News-WEHT/WTVW]
Old Daviess County and Owensboro Schools and What They Are Now
Of the many old schools in Owensboro and Daviess County, some are still active, while others have been repurposed.
South Spencer High School Seniors Reserve Their Parking Spots In A Creative Way
As a high school senior you pretty much feel like you've earned your right to rule the school. South Spencer High School students are literally marking their territory in a pretty creative way.