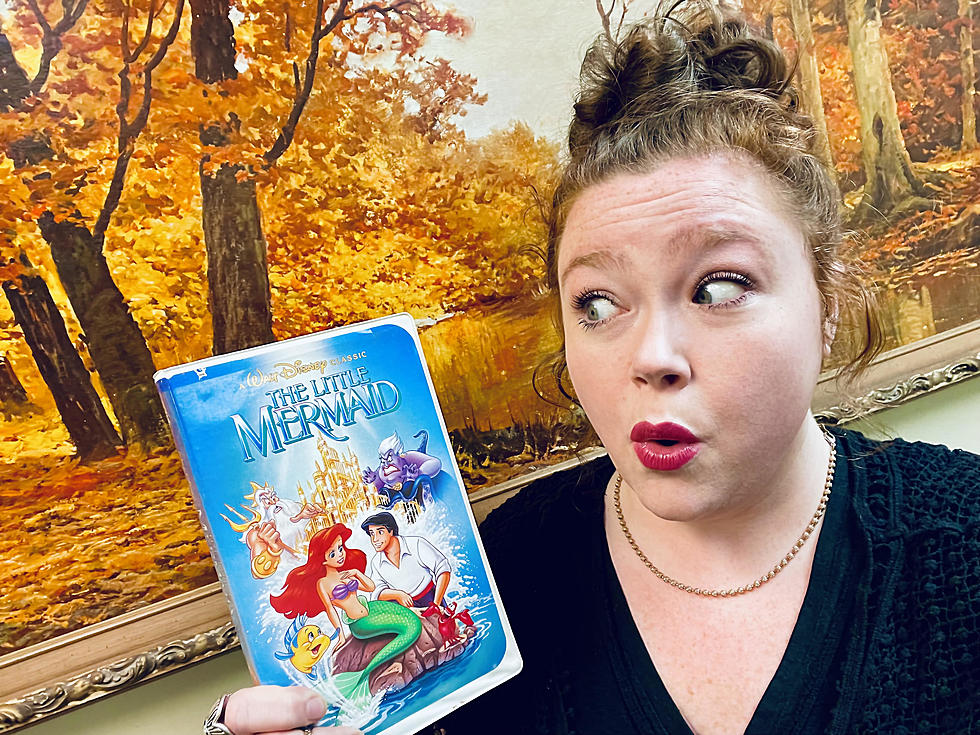 Do You Remember Disney's The Little Mermaid VHS Artwork Scandal?
M-Kat Maddox
Today is National VCR Day! How hilarious is that? We still have one around here somewhere, but the collection of VHS tapes has dwindled over the years. There is one classic Disney movie that I have kept on the shelf not only because Ariel was my favorite princess as a little ginger child, but because this movie cover, in particular, sparked an internet rumor about the suspect cover art. The 1990 "black diamond" Little Mermaid tape.
The artwork was actually out on shelves for about a year until a phallic shape was noticed in the spires of King Triton's castle!  The VHS tape was pulled from the shelves, and rumors spread like wildfire about the artist. People thought he included it on purpose because surely he couldn't have missed it!
Well, he sure did!  Apparently, in a rush to finish the project by the release deadline, he had quickly completed the background inadvertently making one of the columns look like a...penis. According to Snopes, the artist had no idea anyone was up in arms about it until a kid at his church told him they'd heard about the controversy on the radio.
Parents pitched a fit about the "inappropriate hidden image" to the point that Disney had the image reworked. This means that the original VHS cases are rare and very valuable! I have found some used copies listed on eBay for $5,000 and a sealed copy listed for $13,000!
The fact that I still have this VHS tape means my parents never noticed or found out about it. They would have totally thrown it out! I think it blends in with the style of the rest of the castle unless it is circled and pointed out. What do you think? Do you see it?
READ MORE: 25 Companies You Might Not Know Are Owned by Disney