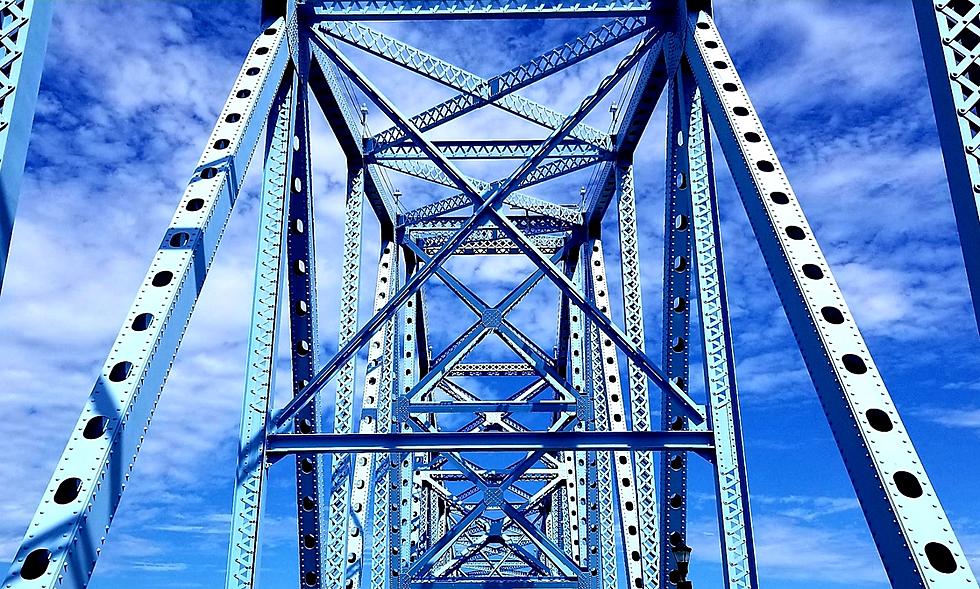 Does Anyone Remember the Toll Booth on the Owensboro Blue Bridge? [PHOTO]
Dave Spencer/Townsquare Media
When the tradition began, a few years ago, of closing Owensboro's Glover Cary Bridge so that we could walk across it, my mother was the first person I told.
I wasn't sure if she'd be able to do it, but she did. She just didn't get all the way across. But there was a reason I made a beeline to her door to break the news. When she and my Aunt Jo were girls they used to walk across that bridge all the time. In fact, they'd made friends with a couple of folks who they met on the OTHER side of the river who would always hang out on the bank with a fire going. They even cooked Mom and Aunt Jo some fish.
I asked her if my grandmother ever knew about that and she said, "Oh no. For heaven's sake. I'm not sure I'd still be here if she did."
But I'm glad she got to do it one more time.
Bridge Day is a tremendous event and I've been able to take advantage of it on a couple of occasions. But when I get to the other side (and this goes for when I'm in my car, too), I don't ever see even the smallest remnants of the toll booth that once stood on the Indiana side. My friend Jim Parr has this great old photo OF that toll booth:
Take away that booth and that image of the bridge on the right could have been in a picture taken YESTERDAY, albeit with a very 21st century smartphone filter.
What surprised me was that there WERE remnants of that bridge visible as recently as 1980. I do not remember that at all and I know we crossed the Blue Bridge a LOT when I was growing up.
So does anyone remember tell-tale signs of that toll booth? And if you have any pictures, I'd love to see them.
13 Reasons Why You Should NOT Move to Owensboro
You're planning to move to Owensboro? Well, if you hate good barbecue, exciting Friday nights on the river, or close proximity to major cities, you'd better think again.
Owensboro's Newly--and Not So Newly--Visible History