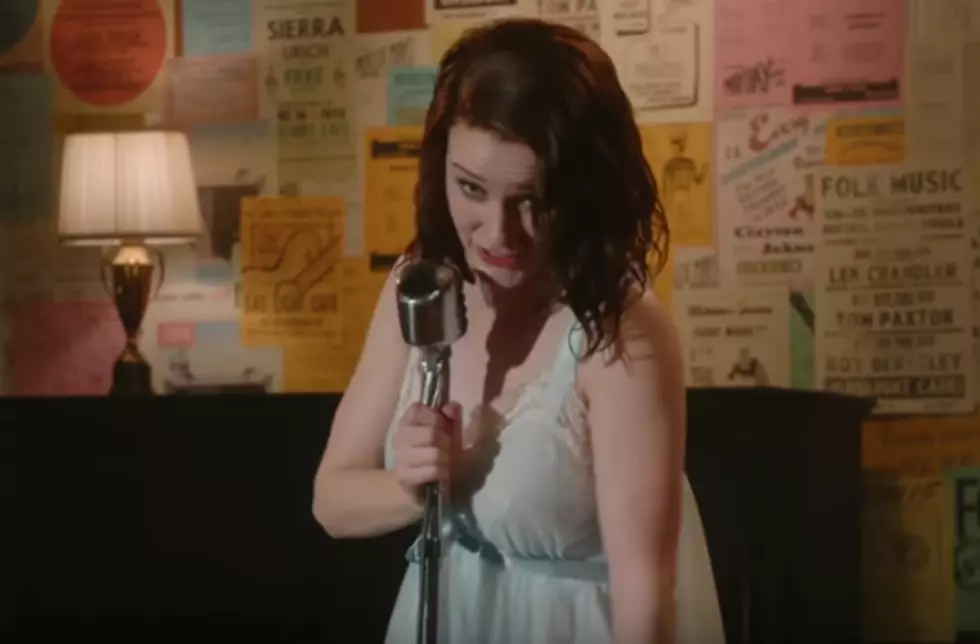 Erin's Best Movies and TV Shows of 2018 [VIDEOS]
Amazon Prime Video via YouTube
Okay, so my original plan was to write two separate blogs with my top 10 lists of movies and TV shows respectively. However, I thought I would bring you the best of both worlds in one blog. Happy New Year! 
We'll do movies first and keep in mind I only saw two of these within the last week. I don't think I'll ever understand why all the Oscar movies come out at the end of the year.
I did write about this movie when I saw it and I have to heavily recommend it again. It's totally original and it captures fear in a mostly dialogue-free story. By the way, Bird Box is getting a lot of attention lately for having a similar vibe. Hands down A Quiet Place is much, much better, no offense Sandra Bullock. Director/writer/actor John Krasinski is currently working on a sequel which is a little scary in itself, but I don't doubt it will be maybe just as good as the original. (Available to rent on Amazon Prime)
I'm a fan of almost everything Joel and Ethan Coen come up with. This time, the brothers have created a film comprised of six stories or vignettes set in the Old West. Oh my gosh, this is so good. Buster Scruggs (Tim Blake Nelson) is a singing cowboy and a deadly gunfighter who narrates his own story. I'm going to leave the rest a mystery for the risk of the "spoilers" cry. If you are a fan of Westerns and a little quirkiness, stream it now on Netflix.
Growing up different is not fun and I should know. High school is a cruel place that has somehow gotten more cruel in the 21st century. Love, Simon made history in 2018 as the first major studio film featuring a gay teen lead character. Simon Spier has a loving family and best friends who supoort him even though he feels he has to keep his sexuality a secret. Social media gives him a bit of freedom as he starts communicating with someone like him; however, we know how social media is, and unfortunately, Simon becomes exposed. Don't despair, the movie has a happy and sweet ending. (Available to rent, available to stream on HBO GO)
Three Identical Strangers
Imagine if grew up not knowing you had a twin, or worse yet, not knowing you had two other twins living out in the world. This shocking documentary tells the story of Bobby Shafran, Eddy Galland, and David Kellman, triplets separated at birth, all adopted from the same New York agency. What starts out as an unbelievable story takes a unexpected turn that is not only unbelievable but incredibly gut-wrenching. (Available to rent on Amazon Prime)
This film came out in January which is usually when studios sometimes but not all the time, put out material that may not generate a big audience. January is also when you will see a lot of horrors or thrillers. Hereditary checks both these boxes but it also checks the box of being one of the scariest movies I've seen in a long time. It incorporates the supernatural, big time and it delivers disturbing images and sounds. You may never pop your tongue again. (Available to rent on Amazon Prime)
And now here's five TV shows I loved:
2018 marked the first time since she appeared on that post Super Bowl Friends episode Julia Roberts returned to TV. Homecoming tells the story of a mysterious clinic that helps returning service members transition back into domestic life. Roberts plays the resident main counselor or does she? The show flashbacks a lot and for good reason. The way the show is shot and framed is fascinating. The best part? The episodes are 30 minutes long. (Streaming now on Amazon Prime)
Pose
This show may not be for everyone, but it should be. Pose was created by Ryan Murphy who brought another TV sensation American Crime Story: The Assassination of Gianni Versace to FX earlier this year; a limited series that has earned several awards and may earn a few more at next Sunday's Golden Globes, as could Pose. The story is not unlike many others, outsiders come together as a family in the world of 80's ball culture in New York City. What is ball culture? See for yourself and you can find Pose on demand or on the FX streaming app.
Everything Sucks!
Here's another nostalgia-filled teen series this time set in the mid 90's in Boring, Oregon and yes, it's real place. We see another struggle between the cliques in high school, this time it's the artsy, wannabe popular crowd versus the AV club geeks. And really, it's conventional story where the kids are all trying to find their way, as in sexuality, growing up, and just plain out fitting in. Sadly, Netflix cancelled this show after one season, oh like another show I loved that aired in the mid 90's, My So-Called Life. Fortunately, you can still stream the half hour series as much as you want and I highly recommend it.
We stay with Netflix for a very real and remarkable documentary series. Wild Wild Country is about a religious cult led by a Osho, an Indian guru and how the Ranjneesh followers settled in a rural Oregon community that really didn't want them there. Thus, the fight for the followers and the power struggle between Osho and his main adviser Ma Anand Sheela (she's a piece of work) begins.
The Marvelous Mrs. Maisel 
I wrap up my best of lists with what became the hottest show on TV, network or streaming this year. Miriam "Midge" Maisel has the perfect life until her husband Joel walks out on her one night. Joel tries his hand at stand-up comedy to no avail, and so late one night, Midge finds herself, drunk and back at the very comedy club her husband bombed at and off we go on one hilarious, rowdy ride. Here's the trailer for season one, seasons one and two are streaming now on Amazon Prime. Go for it!
Coming soon, what I'm looking forward to in 2019. Here's a preview, I nearly choked on my popcorn when the teaser for the Downton Abbey movie trailer came on in theater.