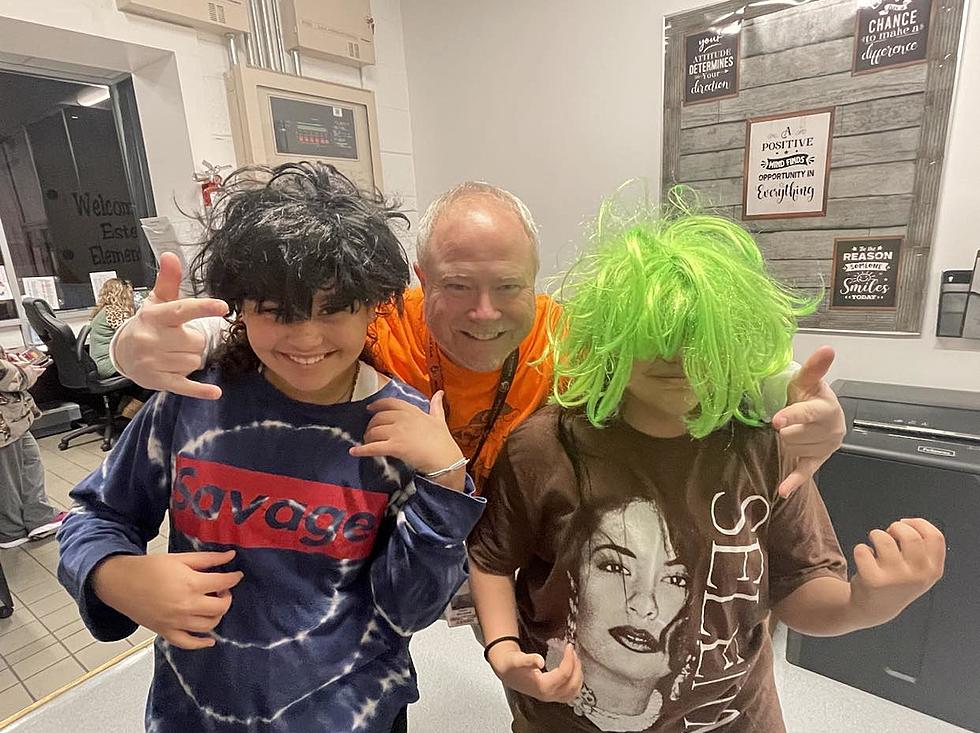 Kentucky Elementary School Principal Loses Bet with His Students and Gets a Tattoo
Katy Harrison
Ryan Williams is known for his antics at school. The Estes Elementary School principal has become incredibly popular among his students for his energy, the zany costumes he wears at school and the way he celebrates and motivates the students and teachers at Estes.
Today, he's upping his game- big time! The students and staff got to watch Mr. Williams get the Estes Bulldog logo tattooed on his arm. Here's how this happened.
A couple of years, Mr. Williams challenged the students at his school. At the time, Estes was rated a 2-star school. Mr. Williams wanted the school to work really hard to improve to a 3-star rating. Since that original challenge, however, the Commonwealth of Kentucky changed the 'star' system to a color-coded system. The ratings are now Red, Orange, Yellow, Green and Blue. In the last year, the students at Estes have improved from Orange to just one point away from the Green rating. According to Katy Harrison, "They almost skipped Yellow altogether!"
Well, as expected, Mr. Williams is making good on his promise. And today, Friday, November 17th, he hosted a student assembly and got that tattoo he promised the students he would get. And that tattoo is this!
Local tattoo artist Ashley Monarch was granted the honor of giving Mr. Williams the tattoo. And she did it at the assembly, which got underway at 8am with tremendous fanfare and media support!
There's no doubt that Mr. Williams has immense pride for his school. I suppose you could say he wears his heart on his sleeve. After this morning, he'll be wearing it, permanently, on his arm.
The students and staff were thrilled to watch and see the finished product. And here it is!
Here's Ryan talking about his big day!
Old Daviess County and Owensboro Schools and What They Are Now
Of the many old schools in Owensboro and Daviess County, some are still active, while others have been repurposed.
Gallery Credit: Dave Spencer