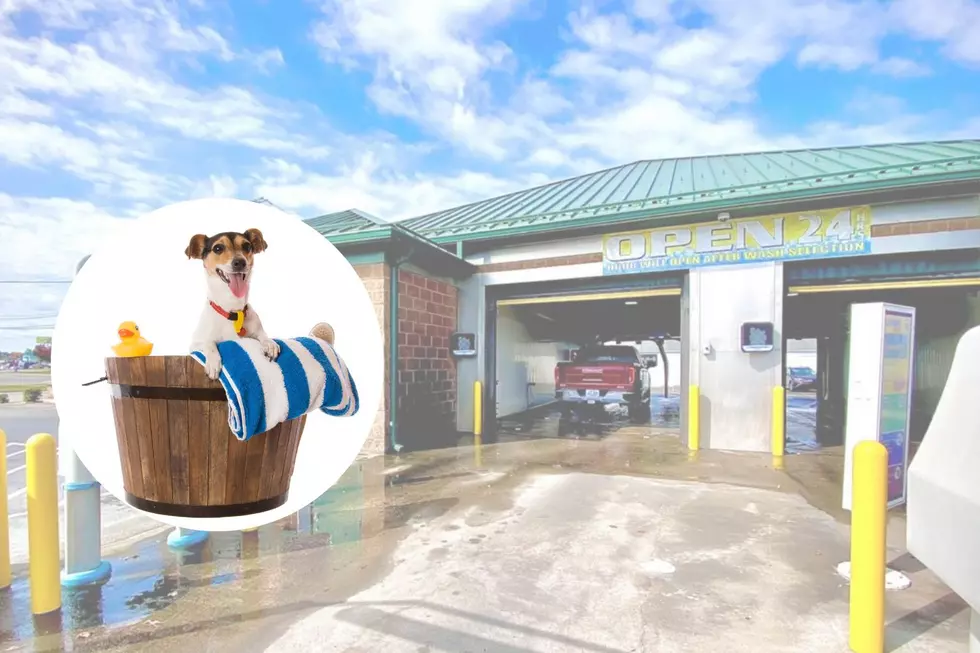 FUN: Kentucky Car Wash Adds Dog Wash System & We're Howling With Excitement
SHAMMY'S
Of course, you've heard of a car wash right?!  Well, how about a Car Wash that also has a pup wash on the side so you can bathe your car and your pup?
KENTUCKY CAR WASH ADDING A PUP WASH
This might be one of the coolest things I have ever heard of.  As a dog owner of two doodles a pup wash is like a dream come true.  Our doodles love to woller in the mud and it doesn't make for a fun time at our house.
If you have a large dog you know the pain in the butt it can be to clean their paws and legs after they've gotten muddy.
Shammy's Car Wash here in Owensboro has decided to open two pup washes.  Here's how they said it will work;
There will be two self-serve dog washes. One on Frederica and one at the new site at Carter and Parrish. The washes have shampoo, rinse, conditioner, flea wash, low-speed dryer, high-speed dryer, and tub disinfectant. All of the products are contained within the dog wash machine. There are two chains on either end of the tub to attach to the dog collars during the washing process. A large front door allows for easy access for larger dogs to enter the tub. There is a 32" tv that talks you through the wash process. We expect that both washes will be available by the end of February, but hopefully sooner. Once open, Shammy's will donate all proceeds for the first week of operations to the Owensboro Humane Society.
Their second location is on Parrish Avenue and Carter Road.
All the pups in Owensboro are going to be squeaky clean!