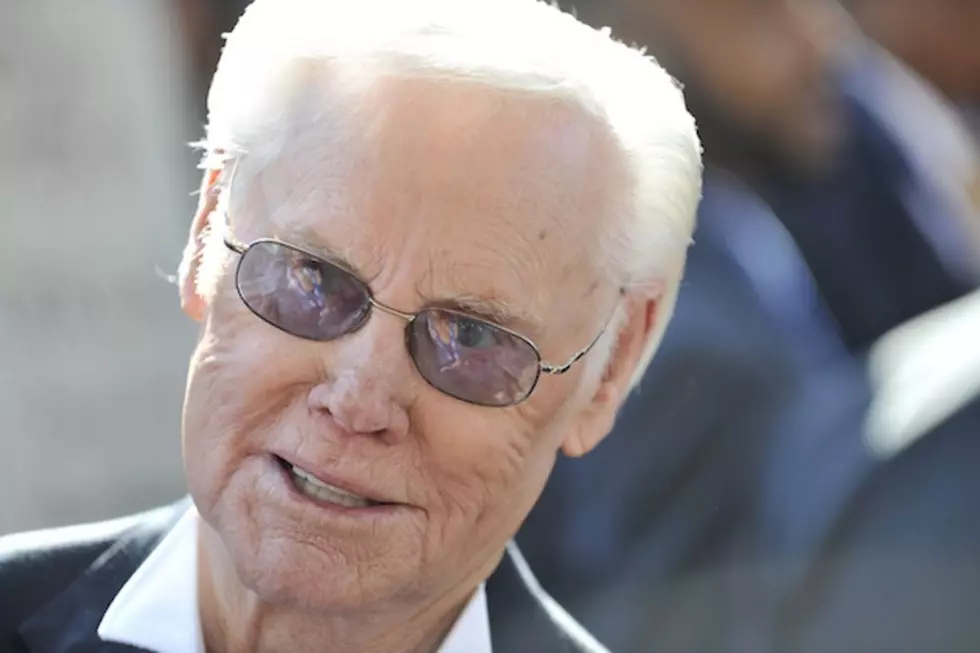 George Jones Knew He'd Be a 'No Show' at His Farewell Concert
Toby Canham, Getty Images
George Jones' farewell concert Friday night (Nov. 22) was in the works while the iconic singer was still alive and calling the shots, helping out with the planning. But somehow, he knew he'd be a no show at the event.
Jones, who was laid to rest in May, admitted to wife Nancy Jones that he wasn't going to be there. The conversation began when she noticed something different about him during the planning process. The singer was saying yes to all of his publicist's requests, which was not like him -- at all.
"I said, 'Why are you agreeing to everything?'" Nancy Jones tells the Tennessean. "He said, ''Cause I'm not going to be here. I'm going to agree to anything they ask. Promise me you'll make a tribute show out of it, and I'll see it from heaven.'"
Jones was 81, and knew that soon, he'd take his last breath. But he wanted to be sure everything was in place for his much-planned farewell concert. So, he focused his efforts on making the show an over-the-top celebration of his life and long career in country music. The event has been touted as the best musical tribute Nashville has ever seen.
And it very well may be. "It's going to be the biggest thing. There'll be 110 artists. Maybe 112. No one's going to get left out," Nancy assures. "We started planning this last year. I said, 'George, you've got too many people.' He said, 'I don't care. These are my friends. If I don't invite them, I'll be dead and gone and they'll be mad at me.'"