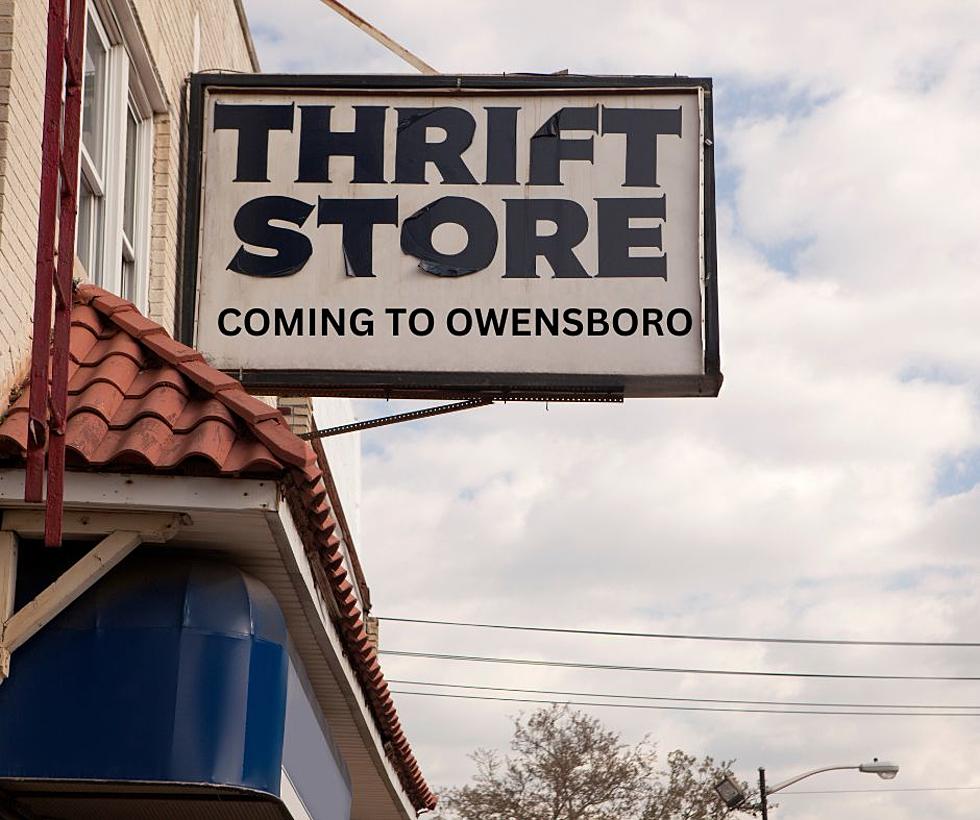 There's an Amazing New Thrift Store Coming to Owensboro, KY
CANVA
When Angel Welsh worked in morning radio in Owensboro, she had a weekly feature called Angel's Bargain of the Week. Angel's a consummate bargain hunter and has mastered the art of shopping on a budget and saving incredible amounts of money while doing it. She has always loved clearance racks and bundle deals and was quick to share those opportunities and savings with her radio listeners.
Angel left her position with Townsquare Media in March to open a new emergency shelter for women and children. That shelter- My Sister's Keeper- will open its doors later this year.
In the meantime, Angel and her husband Joe (who serves as the Executive Director of Friends of Sinners) are sharing some exciting news.
Their nonprofits are joining forces to open a brand new thrift store here in Owensboro. The store will be called Gifted Thrift.
Now, bargain shoppers in Owensboro are likely already familiar with My Sister's Keeper's rummage sales. Since announcing the creation of the shelter, Angel has used those rummage sales as a way to fund her mission. But, the idea for an actual thrift store has been something Angel and Joe have discussed for years. As Angel explains, "This has been years in planning and the opportunity presented itself and it just makes sense."
The grand opening date for the store is TBA. Angel says you can follow Friends of Sinners and My Sister's Keeper on social media to get the latest news and stay in the loop about Gifted Thrift. If you're curious what inspired that name, Angel says "It comes from so many supporting their organizations and people wanting to help by giving items to help in one way or another."
Angel adds, "My momma taught me about brands and cost and mostly supporting local shops. I have done the very same thing with my own children. It has allowed them to have really nice clothes for a fraction of the cost."
Very soon, Angel and Joe are going to be passing those savings along to you. In addition to offering tremendous discounts on clothing, household items, toys and furniture, Gifted Thrift will also offer a volunteer work program that aims to help others gain valuable work experience and skills that they can place on a resume.
Oh, and one more thing! Fans of My Sister's Keeper's rummage sales should know that those sales aren't going anywhere. They will still be held a few times a year.
Gifted Thrift, which is expected to open later this Fall, will be located at 1706 J.R. Miller Boulevard.
Celebrate National Thrift Store Day-Kentucky Thrift Store 10 Outfits Under $10
Happy National Thrift Store Day. We're Celebrating by sharing 10 outfits for under $10 at a Kentucky Thrift Store.