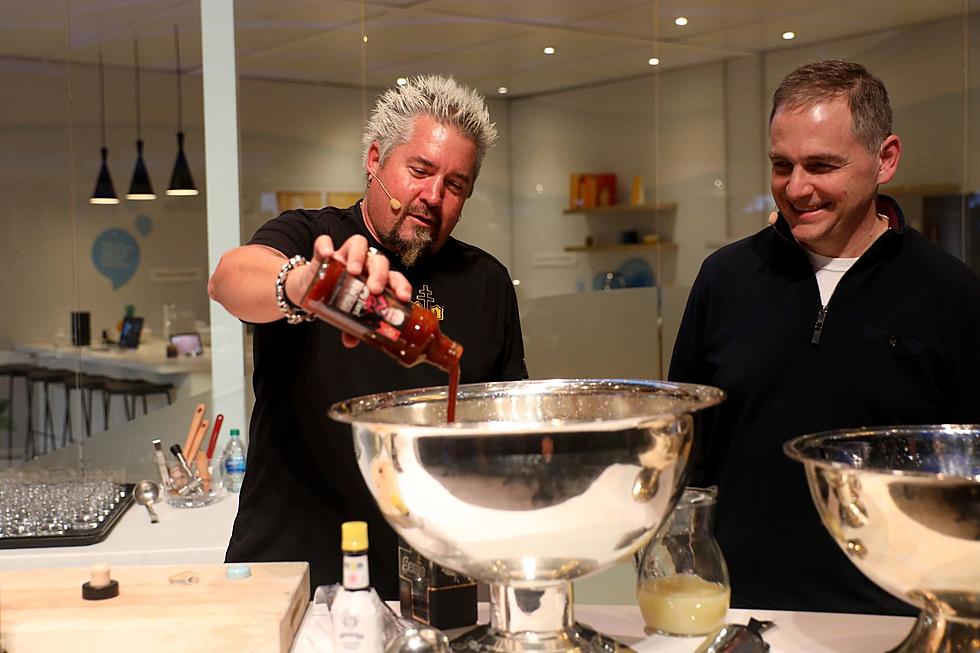 Guy Fieri and Acclaimed Food Network Chefs Share 10 Cooking Secrets
Photo by Roger Kisby/Getty Images for Amazon Devices and Services
Whether you are just starting to learn how to cook or you've been mastering meals for years, we can all learn something from the Food Network Chefs.
Can watching the Food Network make you a better cook?
Watching the competition shows on the Food Network might make you want to play Top Chef at home. Now before you attempt the gamey venison or you take a blow torch to a steak, I suggest practicing with the basics.
Christian Petroni - Winner season 14 Food Network Star
"Don't be afraid of salt."
Personally, I am so afraid of using too much salt. But we've all seen how not seasoning your food can send you home on food competitions. Chefs even recommend using different salts for different types of food. And pasta water should have plenty of salt.
Table salt
Kosher salt
Sea salt
Himalayan salt
Jet Tila - Culinary Ambassador of Thai Cuisine
"Master the Fundamentals"
Try and try again. Becoming a great cook doesn't happen overnight. It is a great idea to master the basic meal staples like roasted chicken and veggies before moving on to souffle.
"Practice proper knife skills"
Using a knife properly is something that I need to work on. Of course, using sharp knives is important, and there are specific types of knives for different foods. A good set of knives will often include a chef's knife, paring knife, bread knife, and a few others depending on your cooking style.
Read More: Southern Indiana Culinary Class Creates Food Network Worthy Plate
Richard Blais - Bravo's Top Chef All-Stars
"Don't be afraid of acidity."
Using fresh citrus fruit in your dish can make a world of difference. The greatest cuisines have some acidity. Sometimes, a splash of vinegar will get the job done. I'm a little scared of that, but I'm embracing lemons and limes.
 Rocco DiSpirito - Award-Winning Chef and Author
"Learn how to cook eggs. An omelet is easier than you think."
I cook eggs almost every day, but mine are as plain as you can get. Seriously, I don't add anything except maybe a slice of cheese at the end. The pros say that if you can master eggs, you can cook anything.
Read More: Indiana Chef Abbi Merriss 2023 James Beard Award Semifinalist
Guy Fieri - Mayor of Flavortown
You don't get to be the Mayor of Flavortown and host every other show on the Food Network unless you can actually prove your kitchen skills. Friends, let me tell you, Guy Fieri is the real deal chef and his pro tips will help even beginner cooks.
Spices Don't Last Forever
I am guilty of buying giant containers of spices at Sam's Club. According to Guy, that is the wrong way to buy spices. They lose their spice - literally. So, shop for smaller containers or try growing some of your own. You can let me know how that goes.
Buy Quality Ingredients
You've probably heard commercials for restaurants that say they only use the best ingredients. They are telling the truth! If you start with high-quality meats, preferably from a butcher, and cheese that you grated yourself, you are already on the way to a delicious meal.
Don't Ruin the Roux
I can honestly say that I have never made a roux, but I'm willing to try. Guy Fieri uses some bacon grease in his to add more flavor to the mac & cheese base.
Slow and Low
If you don't want your bacon to shrivel up and start popping grease, start with a pan that has not been pre-heated.
No More Lumps
If you find big lumps in your roux, gravy, or cheese sauce, you probably added cold liquid. For example, if you have the roux base for mac & cheese, slowly add already heated cream.
What NOT to Do
Colorado Restaurants Featured on 'Diners, Drive-Ins and Dives'
Guy Fieri's popular Food Network television show "Diners, Drive-Ins, and Dives" features restaurants from all over the country, including
Colorado
.
Fieri has raved about several restaurants across the state, giving them exposure on a national platform.
Famous Food Network Chef Is Selling Their Upstate New York Farm
20 Restaurants In Quincy That Need To Be Featured On The Food Network