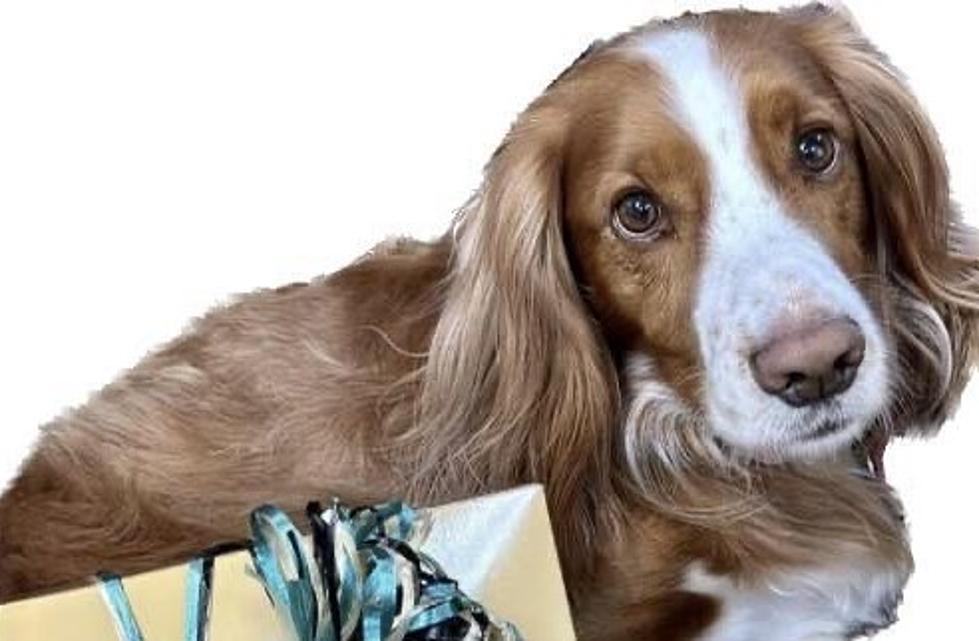 Kentucky Family Dog Needs Help Finding Her Way Home!
Laura Lester
Rivi Rain Lester has been on an "adventure" since May 11th.  After running off from the Healthpark/Dogwood-Azalea neighborhood, her family has shared her sweet face far and wide in the hopes that someone will find her.  Thousands of people on social media have spread the word and looked for her.
She is a gorgeous 4-year-old red and white English Cocker Spaniel and is wearing a pink collar with Hopkinsville tags. Laura Lester, Rivi's mom, said "She is timid if she doesn't know you, but once she gets to know you, she loves you for life."
Rivi is her name, but her family also calls her Riv, Riv Girl, and Rain Girl.
Some of you may know Rivi. She has an important job as a very good girl at The Farmer's Daughter Boutique, Laura's clothing and gift shop in Hopkinsville, KY. Laura told me that Rivi goes to work with her just about every day.
This precious baby has most recently been spotted this week in the Ben Hawes and Stanley area near Wimsatt Rd, Oakford Rd, and Lee Rudy Rd. She will most likely not come to anyone she does not know, so please contact Laura at 270-348-2891 or Charles Shepherd at 270-316-5917 with her location.
Rivi's family is desperate to get their sweet girl back home where she belongs.  She has to be anxious and hungry and missing her family. A one thousand dollar reward is being offered to the person who provides information leading to her rescue!  I know Rivi's friends and neighbors will continue to keep an eye out and share her picture until she is found. Can you please help them?
LOOK: The most popular dog names of 2022 in every state
Hey dog lovers, check out this awesome list of the most popular dog names in 2022 for every state, and get ready for some serious cuteness overload.