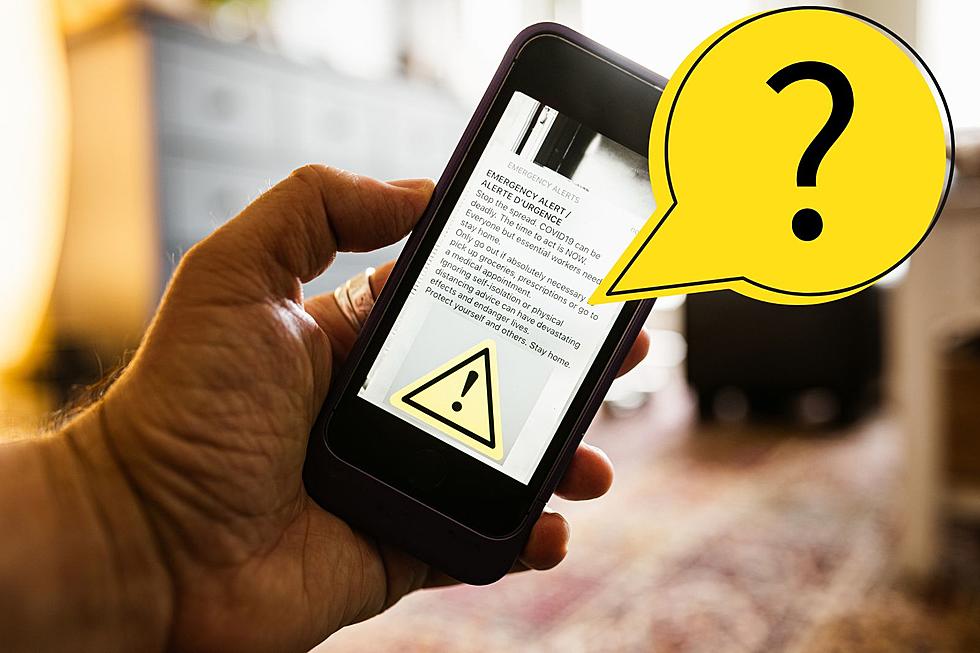 Here's Why Some Evansville Residents Received a Fugitive Alert and Others Didn't
Photo: Canva
Local police are still searching for the Ohio escaped felon Bradley Gillespie. Gillespie has been on the run since Tuesday morning and should be considered armed and dangerous.
Read More: $20K Reward Offered for Info Leading to Arrest of Escaped Convict
Residents Remain Viligiant
Thursday night one of my friends shared information about a strange alert that came through on her cell phone. It was a Felon Alert that basically told residents to keep their doors locked and to call 911 with any information. She tells me that had not signed up for any special alerts, and not everyone in Evansville received the alert.
Here's Why Some Evansville Residents Received a Fugitive Alert and Others Didn't
Well, I had never heard of getting an alert like this either. You know the sound your device makes when you get an Amber alert? That is what the felon alert sounded like, along with the urgent information. As it turns out, there are several types of alerts that can be sent to your cell. These important alerts are sent to specific geographic locations, to keep you safe.
Wireless Emergency Alerts
Presidential Alerts
Imminent Danger Alerts
AMBER Alerts
Public Safety Messages
Can These Alerts Be Disabled?
If you don't want to get the alerts, you can disable all of them except for one type. Presidential Alerts cannot be turned off. I'm pretty sure if we get an alert like that, it is pretty important.
Still Have Questions About Wireless Emergency Alerts (WEA)?
Your wireless cell phone provider can answer other questions that you may have.
Source: FCC [Emergency Alerts]
25 True Crime Locations: What Do They Look Like Today?
Below, find out where 25 of the most infamous crimes in history took place — and what the locations are used for today. (If they've been left standing.)
Stars Who Were Convicted or Charged With Crimes
Here are 25 celebrities who have been convicted or charged with crimes, ranging from minor felonies to serious offenses.