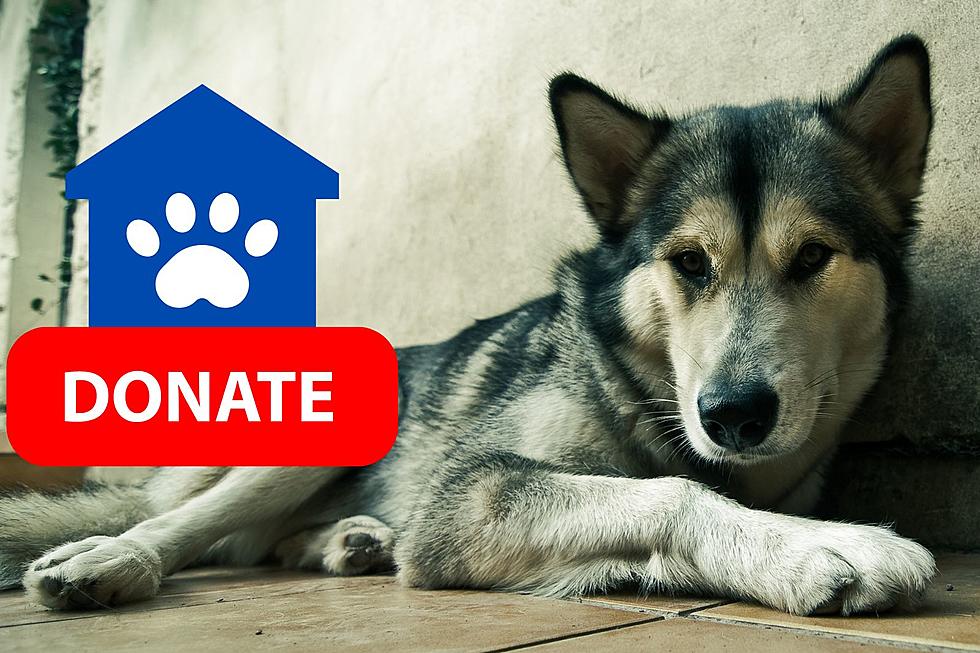 Hopkins County Kentucky Humane Society Rescues 24 Puppies & Dogs
CANVA
The Hopkins County Humane Society recently performed a rescue on a property that contained 24 Alaskan Malamute puppies and dogs. They were found living in deplorable conditions and needed immediate medical assistance. The staff is calling on community support to save their lives. Here's how you can help.
Stories like this are heartbreaking. Neglected animals enter shelters nationwide every year. I can't wrap my head around it. Who can mistreat and abandon animals? It happens to dogs of all breeds, sizes, and shapes. They come in desperate need of shelter, care, and love. Luckily, the staff at the Hopkins County Humane Society steps in to help and save lives. These poor souls now have a fighting chance. They deserve it!
HOPKINS COUNTY HUMANE SOCIETY RESCUES DOGS
About an hour ago the Hopkins County Humane Society took to social media to make a plea for donations. These pups need our help. This is their story.
"We have been tirelessly working on a case of animal neglect involving 24 Alaskan Malamute dogs. We are thankful to announce that we now have possession of all 24 animals. These guys not only vary in a range of age but also in the range of medical treatments needed. The average weight of the 24 dogs is currently 43.2 lbs, putting them at 30-40 pounds below the average weight of a typical Alaskan Malamute. Several of these dogs were housed in a metal building with no windows or electricity, resulting in them living in complete darkness. Couple a metal building with no ventilation, and this heat; creates an environment like an oven. There was a litter of puppies found inside the residence, in a cage, with the mother, the puppies and the mother were covered in urine and feces.
While we celebrate the freedom of cruelty for these 24 animals, the long and difficult road to rehabilitation has only just begun. The success and future happiness of these guys can only be obtained with time and funds.
We are reaching out to our amazing community to help us provide the needs and care for these loving animals. One of the most astounding aspects of this case is the fact that despite the hell they were living through, they still recognized and were grateful for their kindness. We ask that if you can donate to the care and treatment of these guys, please do so. You may donate directly through this post or via the link listed below. Thank you."
DONATE AND SAVE LIVES
Whether you give $5 or $500, every bit helps.
Check out these 50 fascinating facts about dogs: