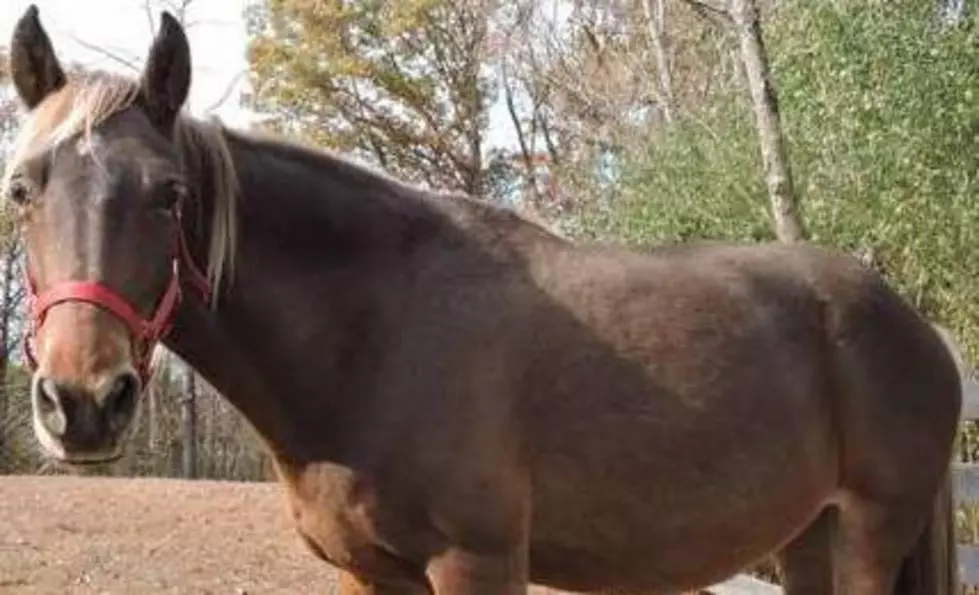 Horse Reported Missing in the Whitesville Area [Photo]
Photo courtesy of Tabatha Mehringer
Have you seen this horse?  She escaped her enclosure on Friday and has been missing from her Whitesville, Kentucky home since.
She lives near Herbert Road in Whitesville.  Last week's storms caused a limb to fall onto part of the fence of her enclosure and she was able to escape.  Her owners, the Mehringers, have been looking for her since, but have had no luck.
Mocha is dark, with a lighter-colored mane.  She was wearing a tan halter when she got out. She is a rescue who is described as "sweet" and "thin" and a horse who "loves people."
If you have seen Mocha, please call Tabatha Mehringer at 270-993-0329.