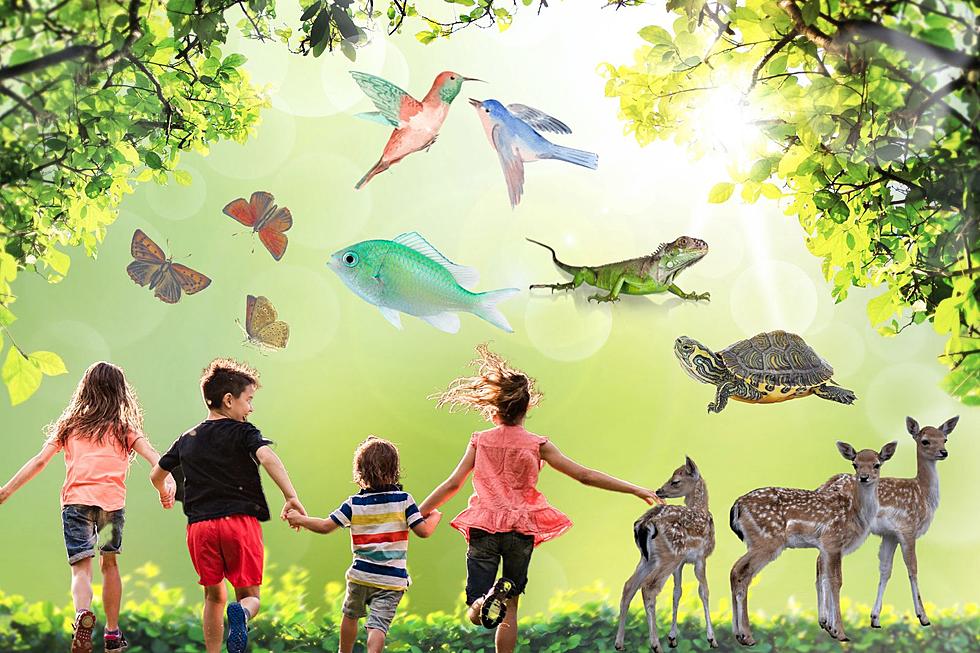 How Fun! Take A Kid Outdoors Day Scheduled in Daviess County, Kentucky
CANVA
Children spending time outside is a good thing. It's a chance for them to be more active, enjoy nature, and learn new skills. Lunch will be served, and there will be door prizes too! Kids of all ages are welcome. Here are all of the details.
I grew up in the country on 100 acres. Most of my childhood was spent outdoors. It was the 70s' and expected. I wouldn't have had it any other way. Children today need to enjoy everything nature has to offer. This event is intended to motivate them to do just that. Take a Kid Outdoors brings together children of all ages and backgrounds for a day of fun!
TAKE A KID OUTDOORS DAY
Everyone looks forward to this event with the Daviess County Parks & Recreation Department and Daviess County Conservation District each year! Take a Kid Outdoors Day is scheduled for August 26th, 2023 from 9 AM until 11 AM. Registration will begin at 8 AM. You can also pre-register by calling (270) 685-1707 Ext. 3. Lunch and door prizes will happen at 11 AM. Kids of all ages are welcome with a parent or guardian. Head out to Mattingly Target Shooting Range (formerly Daviess County Gun Club) in Maceo. There are so many fun and educational things planned. There will be various stations set up where your children can learn about nature, fish & wildlife, intro to firearms & archery, ATV safety, and more. So many outdoor experiences your kids will love to take part in! It's a chance to have fun and learn a new outdoor skill.
MATTINGLY TARGET SHOOTING RANGE LOCATION
7740 State Route 2830, Maceo
CHECK OUT PLACES TO COOL OFF IN DAVIESS COUNTY
Ultimate Guide to Daviess County's Free Splash Parks & Pools
Get ready for some fun in the sun because summertime is here! Luckily, Daviess County is home to many splash pads, spray parks, and pools to cool off for free.
DAVIESS COUNTY FISCAL COURT IS HIRING
Daviess County Fiscal Court has an opening for a seasonal park attendant.
The successful candidate will perform light maintenance and upkeep of the grounds on weeknights and weekends through the end of October.
This part-time position starts at $13 per hour. To apply, visit the employment section of https://www.daviessky.org/.
Fiscal Court operates Horse Fork Creek Park, Yellow Creek Park, and Panther Creek Park, plus the Mattingly Target Shooting Range.
For questions or more information, contact the Parks Office at (270) 685-6142.
TAKE A KID OUTDOORS DAY FLYER
Owensboro Streets and Landmarks Still Being Called by Their Former Names
Once you've grown familiar with something's name, it becomes difficult to quickly change your ways once it has a NEW name.