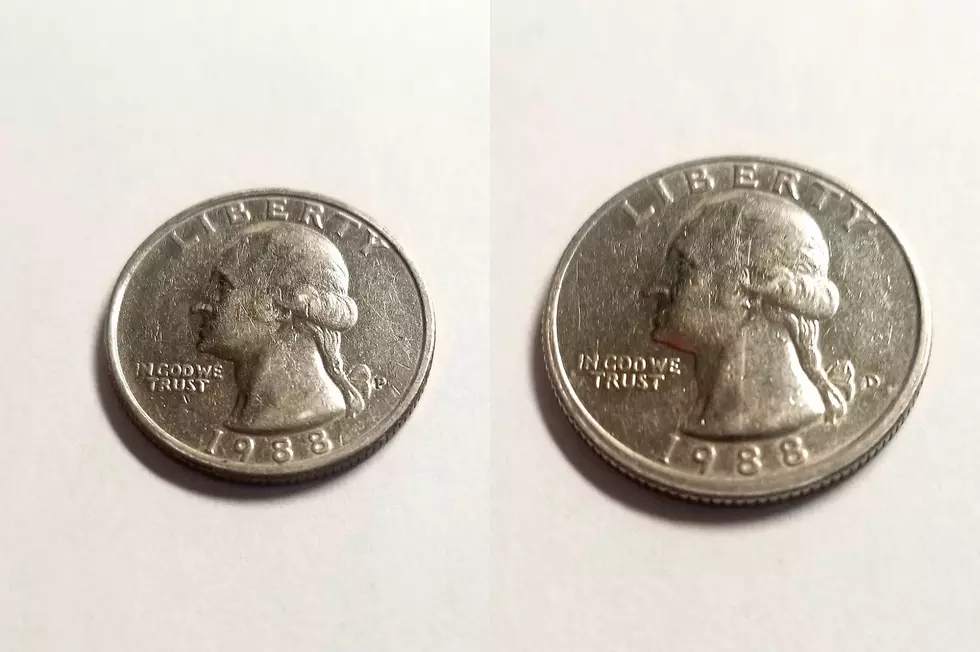 I Have a Two-Headed Quarter, But I Can't Retire on It [VIDEO]
Dave Spencer/Townsquare Media
My dad was a world-class coin collector. While I have a few remaining from his collection, he was forced to sell a great many of them a long time ago to help pay for healthcare costs.
But I managed to save a few.
Yes, of course, that's an exaggeration, but he was just about that serious when it came to coins. You should've seen him when the Sacajawea dollars came out. Lord.
So I can't help but wonder what he'd think about me getting a two-headed, or double headed quarter in change.
Had to do the video for the purposes of authentication because, well, you just can't get BOTH sides of a coin in one picture. It's really impossible.
But how cool IS that? I've never seen one before, so naturally I rushed to Google to see what I have on my hands here.
As it turns out, not much. A two-headed coin (any of them we have in circulation) is only worth anywhere between $3 and $10, according to TheSpruceCrafts.com. So I can forget about the retirement fund, that new Maserati, or, well, a toaster, for that matter.
What's more, the U.S. Mint can't even MAKE a two-headed (or two-tailed) coin. Its production processes make it virtually impossible. So, someone with the proper equipment had to make this happen.
I don't imagine this would go over too well at a football game, do you?
Enter your number to get our free mobile app
KEEP READING: See the richest person in every state