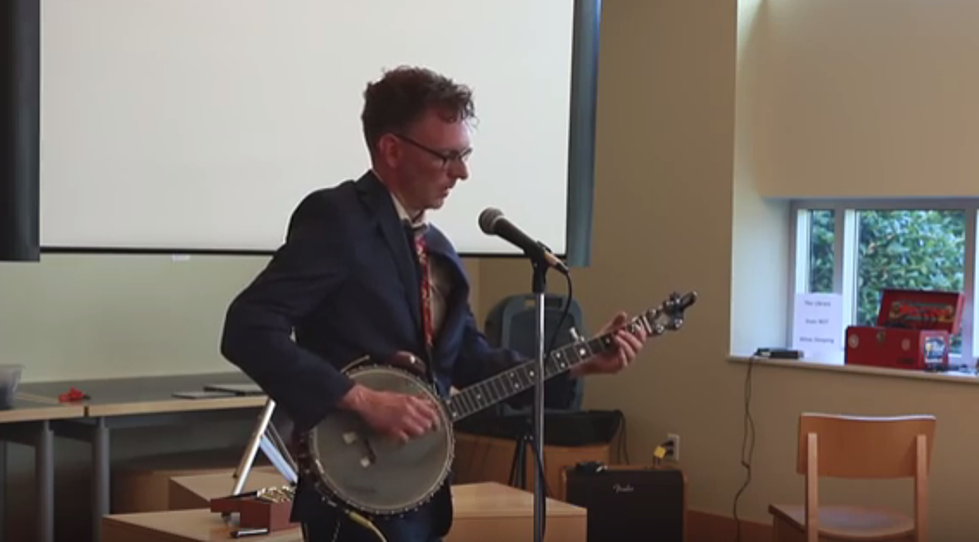 J.D. Wilkes Returning to DCPL on Friday [VIDEO]
Daviess County Public Library via YouTube
In an age where we aren't that removed from the Southern Gothic appeal of the True Blood culture and mythical creatures, along comes an author who takes the goth to the next level. That author is Texas native and Kentucky Colonel J.D. Wilkes. He is making a return trip to Owensboro this Friday.
The irony is Wilkes' song "Swampblood" was part of the HBO series' soundtrack. His latest novel is The Vine That Ate The South. Its setting is in western Kentucky. Wilkes graduated with a Bachelor's Degree in Studio Art from Murray State.
Here are the highlights from Wilkes's last visit to the Daviess County Public Library.
Wilkes be appearing at the library this Friday (11/17) at 7:00 p.m. He will be playing music and he will be talking about as well as signing and selling copies of The Vine That Ate The South. I'm in!