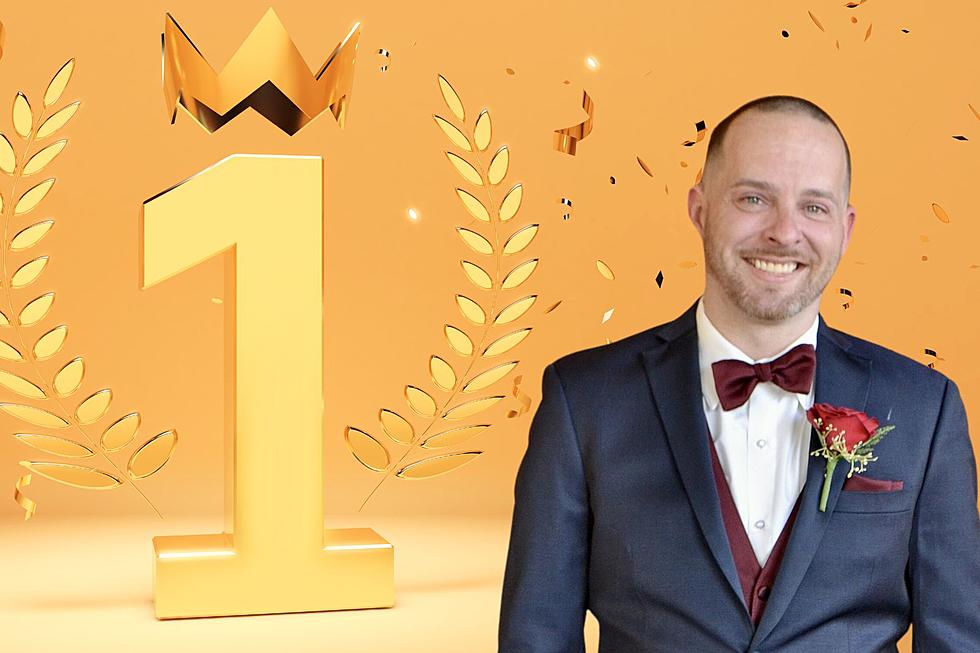 Results are In! Justin Castle Voted Sexiest Trucker in Kentucky & Indiana
Keira Castle/CANVA
The time has finally come! It's time to unveil the Sexiest Trucker in the tri-state based on your votes. Close to 53,000 votes have been tabulated, and Justin Castle of Bootz Trucking wins the trip to Rough River Dam State Resort Park. He received an incredible 10,723 votes in the contest after friends and family rallied!
You submitted 58 photos of your sexy truckers for the She Thinks Her Trucker's Sexy Photo Contest, sponsored by Murphy Excavating, and now it's time to reveal your grand champion.
Keira Castle had this to say about Justin, "I am nominating my sexy hardworking husband, Justin Castle originally from Cleveland, Ohio but now living in Owensboro, KY because he does everything in his power to make sure he provides for our children and sacrifices his time with us to do so. He takes every chance he gets to spend his free time with us. Nothing is sexier than a father who provides for his wife and children!"
We couldn't agree more!
Because truckers move freight 365 days a year, the industry plays such an important role in the economy. We're grateful for all of the hard-working truckers who sacrifice so much. We depend on them for the food we eat, the clothes we wear, the gas we burn, and the house we live in. This wouldn't be possible without the trucking industry and truckers from all over the tri-state!
Thank you so much to everyone that took the time to nominate a sexy trucker in your life, to those that voted, and to the truckers that had a sense of humor, and were good sports about the entire thing!
These are the rest of the Top 5 vote-getters in the She Thinks Her Trucker's Sexy Photo Contest. Keep scrolling to see ALL of the nominated, hard-working truckers, and the final voting results!
2nd Place Winner is Carter Burnett - 5,812 Votes
3rd Place Winner is Rob Young - 5,790 Votes
4th Place Winner is Andrew Dill - 5,645 Votes
5th Place Winner is Robert Shelton - 4,769 Votes
And, one last time, here are all of the nominated truckers in the She Thinks Her Trucker's Sexy Photo Contest sponsored by Murphy Excavating!
Be sure to thank a truck driver today for delivering day in and day out. We must also thank the trucker's families. We appreciate you.
Keep scrolling for the FINAL voting results!
MEET THE SEXY TRUCKERS WHO WERE NOMINATED
Meet the Truckers Nominated in the "She Thinks Her Trucker's Sexy" Contest
Ah, breaker one-nine… ladies, it's time to meet the sexy truckers. Previously we celebrated sexy farmers and plumbers well now, here at WBKR, we've teamed up with Murphy Excavating to spotlight local truckers with the, "She Thinks Her Trucker's Sexy Photo Contest". Let's meet the sexy truckers!
FINAL RESULTS:
Justin Castle 20.43% (10,723 votes)
Carter Burnett 11.07% (5,812 votes)
Rob Young 11.03% (5,790 votes)
Andrew Dill 10.75% (5,645 votes)
Robert Shelton 9.08% (4,769 votes)
Melissa Brauns 7.81% (4,099 votes)
Trevor Gatton 3.28% (1,724 votes)
Bill Rager 3.22% (1,692 votes)
Fred Daniel 2.71% (1,422 votes)
Larry Jacob Dillion Chambers 2.38% (1,251 votes)
Hunter Todd 2.27% (1,193 votes)
Joe Renfrow 2.19% (1,150 votes)
John Fairchild 1.48% (775 votes)
Bobby Rolley 1.34% (706 votes)
David Baker 1.27% (667 votes)
Aj Jenkins 1.12% (588 votes)
Jake Grant 1.08% (568 votes)
Kayle Hardesty 0.81% (424 votes)
Kevin Sanders 0.75% (392 votes)
Terrie Piper 0.61% (320 votes)
Spencer Tapp 0.57% (299 votes)
Brent Matthew Hardison 0.56% (293 votes)
Greg Pendley 0.54% (284 votes)
Bobby Ewing 0.48% (254 votes)
Thomas Meador 0.42% (220 votes)
John Carden 0.39% (206 votes)
Troy Edward Edge 0.37% (194 votes)
John Howell 0.34% (179 votes)
Jon Gentry 0.25% (131 votes)
Nick Stephen 0.22% (114 votes)
Christopher Brown 0.15% (81 votes)
Debbie Knight 0.15% (81 votes)
Jacob Legge 0.12% (63 votes)
Travon Thacker 0.1% (54 votes)
Timothy Tapp 0.09% (47 votes)
Ashley Rudd 0.08% (44 votes)
Beverly Estes 0.08% (42 votes)
Jeremiah Shepherd 0.06% (30 votes)
Myles Murphy 0.05% (24 votes)
Seth Jellison 0.04% (23 votes)
Brenda Koch & Ruby 0.03% (17 votes)
Joey Fischer 0.03% (16 votes)
Tanya Michael 0.03% (15 votes)
Austin Galloway 0.02% (12 votes)
Billy Ebelhar 0.02% (10 votes)
Justin Hart 0.02% (10 votes)
Tim Ganschow 0.01% (7 votes)
Bobby "Undertaker" Kennedy 0.01% (5 votes)
Chris Dennison 0.01% (4 votes)
Don Hargrave 0.01% (4 votes)
Richard Schaeffer 0.01% (4 votes)
Will Drake 0.01% (4 votes)
Clifton Love 0.01% (3 votes)
Dominick Delbridge 0.01% (3 votes)
Joey Deitz 0.01% (3 votes)
Shannon Mosher 0.01% (3 votes)
Christopher James Baumhofer 0% (2 votes)
Gary and Jamie Murphy 0% (2 votes)
Total Votes: 52,497
LOOK: See how much gasoline cost the year you started driving
To find out more about how has the price of gas changed throughout the years, Stacker ran the numbers on the cost of a gallon of gasoline for each of the last 84 years. Using
data from the Bureau of Labor Statistics
(released in April 2020), we analyzed the average price for a gallon of unleaded regular gasoline from 1976 to 2020 along with the Consumer Price Index (CPI) for unleaded regular gasoline from 1937 to 1976, including the absolute and inflation-adjusted prices for each year.
Read on to explore the cost of gas over time and rediscover just how much a gallon was when you first started driving.
See the Must-Drive Roads in Every State