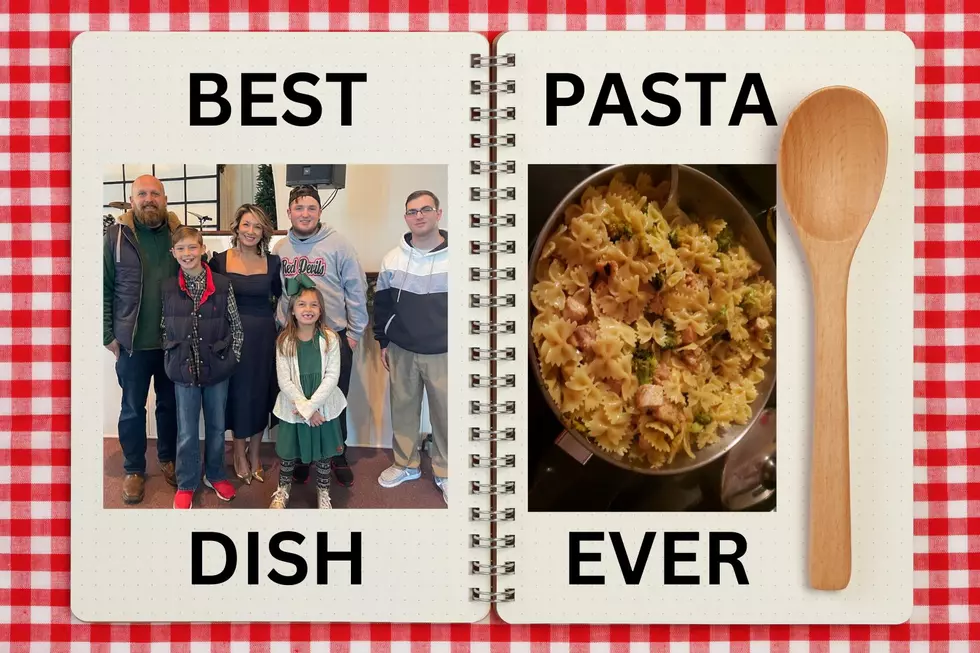 Kentucky Family's Easy 5-Ingredient Pasta Recipe Is Absolutely Amazing
ANGEL WELSH
Who doesn't love pasta?  Give me all the carbs.  I created an easy recipe for my family that never ever has leftovers and it's so dang good.
PLEASING FIVE AT THE DINNER TABLE ISN'T EASY
Angel here and I am a mother of 5.  All my kids have very different tastes when it comes to food.  I have learned over the years that sometimes making one dinner doesn't work although I always tried to please everyone but some nights there just isn't time.
My oldest Parker is pretty good about eating whatever you put in front of him.  He's a good kid.  My son, Braden, isn't necessarily a picky eater he just like junk food and a lot of it.  I could cook a five-course meal and he would say he isn't hungry and wait until we go to bed and microwave chicken nuggets.  UGH!  Tucker eats anything and everything.  He is tall and thin and could out-eat both my teenage boys without batting an eye.  He loves healthy food most of all but could down a whole box of Little Debbie snack cakes like it was his job.  Looking at him you wouldn't know it but it's the truth I promise.  Then there is Charlotte who has her favorites.  She would eat three meals for the rest of her life and be totally content.  She loves chili, pizza, and spaghetti.  My husband is exactly the same as Charlotte.
Finding something they all like is rare but I have discovered a few dishes.
FIVE INGREDIENT NO LEFTOVERS GUARANTEED PASTA DISH
Let me tell you something.  With a family that is all over the board with food choices when I find a dish that they love you better believe I take note and cook it often.  I haven't really thought of a fun name for it but here's the yummy recipe.
You could really use any pasta this just always looks so pretty.  One box of whatever kind of pasta you want.  You will boil pasta until done in a separate pot.  Drain and add garlic butter and stir.  Set aside.
2 cups of diced chicken.  I like buying Kroger or Tyson brand and I sautee it in Avacado oil.
It is easiest to get steam in a bag broccoli.  Steamed and add to the pan with chicken.  Keep them on separate sides.
add two tablespoons of butter and blend chicken and broccoli together.
Lastly, add 1/3 a cup of Captain Rodney's Boucan Glaze or Honey and stir in pasta to your large skillet.  Let simmer on low for 2 minutes.  ENJOY!