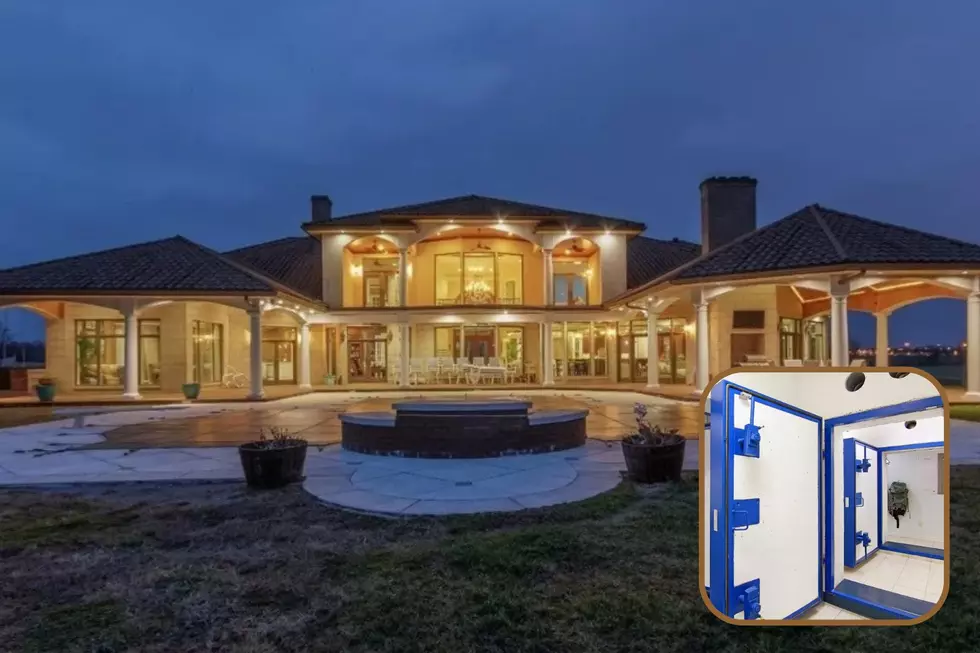 Kentucky Murder Mansion Has A Secret Bunker, Two Escape Tunnels & It's For Sale
REALTOR.COM
A Kentucky Mansion has gone viral after a TikTok video surfaced of a secret bunker and stories of a vicious murder taking place.  The crazy thing this place is for sale!
KENTUCKY MANSION SEEMS LIKE A DREAM HOME BUT WAIT
The mansion is gorgeous.  At first glance, it is made up of what many dreams of in a home they might never ever be able to afford.  Here's how it's described on Realtor.com;
This 200-acre estate is only 15 minutes from Lexington, the Horse Capitol of the World. Custom built 14, 500+ sq .ft. home. Perfect for grand scale entertaining and family living, with huge entertaining areas, as well as 9 Bedrooms, 3 Kitchens, & 9 Full Bathrooms. For outdoor entertaining, there are extensive terraces overlooking the Saltwater Pool and the approximately 200-acre lake with a private shoreline. The gourmet kitchen has a Cabinet Level Fireplace used For Warmth The highlight of the property is a $3 Million, 2, 000 sq. ft. Nuclear/Biological/Chemical Fallout Shelter and a separate Mother-In-law suite. The property also features 2 Natural gas wells which provide huge savings on your utilities. There are 4 living areas, including the main level, 2nd floor, full basement, and fallout shelter level.
Sounds like the perfect house right?  Well, there's an eery story behind the sale of the home.
DEEMED THE KENTUCKY MURDER MANSION
I'll just cut to the chase someone was murdered inside the home.
According to the NewYork Post;
Prosecutors say Shannon Gilday, a 23-year-old former soldier who lived in the Cincinnati suburbs, fatally shot 32-year-old Jordan Morgan while she was in bed on Feb. 22. Morgan is the daughter of former Kentucky lawmaker C. Wesley Morgan.

 
Shannon Gilday was arrested for the murder of Jordan Morgan.  He thought there was going to be a nuclear war and wanted to find a bunker for himself and his family.
A LOOK INSIDE THE MANSION
The mansion is apparently a Kentucky Airbnb and a woman who recently stayed there took to TikTok to reveal the bunker.
I don't know about anyone else but I am having a panic attack just watching this video.  I'm claustrophobic and the idea of being stuck down inside this bunker drives me nuts.
 The home is priced at $6.5 million dollars.
Such a beautiful house.
The backyard view is pristine.
Rolling hills can even be purchased as an extra part of the property.
An overview of the home.
A sitting room for visitors.
The kitchen cabinets alone are absolutely stunning.
You could take hour-long baths in this beauty.
Pretty sure you wouldn't starve in the bunker.
Entrance to the bunker.