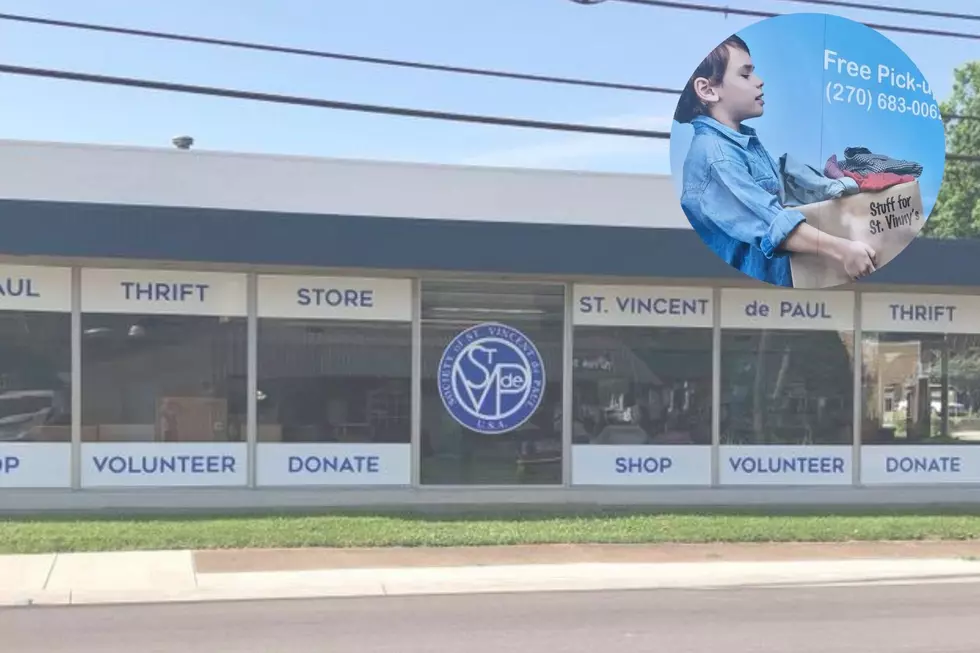 Kentucky St. Vincent De Paul Has Exciting New Way To Expand Services To The Community
ST. VINCENT DE PAUL
One Kentucky St. Vincent De Paul is adding to the services they offer the community and everyone is super excited.
ST. VINCENT DE PAUL MISSION
 We serve our neighbors in need by assisting with food, clothing, shelter, utility bills, transportation, medicine, rent, and other immediate needs. Our goal is to remove barriers to self-sufficiency.  
St. Vincent De Paul here in Owensboro offers assistance to individuals and families in need.  They also have their thrift store located on East 18th Street.
HELPING THE COMMUNITY IN MANY WAYS
St. Vinny's does an excellent job of taking the donated items from the community and making sure they are in the best condition to put out on the floor and available for purchase but they are so much more than just a thrift store.  They turn profits into helping others who are truly in need.
The items that come to St. Vinny's are often brought and dropped off at the donation center. They recently received a donation that will allow them to expand their services.
Here's what Richard Remp-Morris, CEO of St. Vincent in Owensboro, had to say;
This new truck will allow us to increase the number of pick-ups; while offering more efficient service to donors. The new box truck will also increase the overall awareness for St Vinny's. "We will be a living, breathing, moving billboard throughout the Community" added store director, Patrick Clary
Without further ado....
We are so excited about the new addition
BEFORE YOU DONATE, REMEMBER THIS
Make sure you are donating items that are still in good working condition, clean, laundered, and have life left in them. So many times people want to get rid of items quickly so they just gather them up without thought and dump them outside an organization. Please don't do this. It takes more time and effort.
Rockport Christian Resource Center Thrift Shop
Rockport Christian Resource Center strives to work together with the community to provide programs and resources that lead to self-sufficiency.
FEED A FRIEND COMMUNITY THRIFT STORE HELPING THOSE IN NEED
Owensboro's Feed A Friend Community Meal and Thrift Store is located in downtown Owensboro and always looking for volunteers and folks wanting to give back to the community.