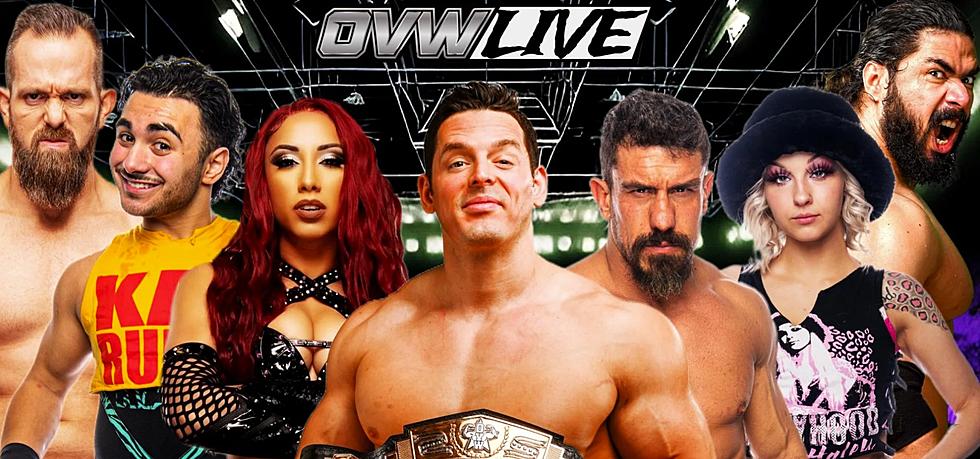 Kentucky's Legendary Ohio Valley Wrestling is the Subject of a Documentary to Be Released on Netflix
https://ovwrestling.com/
Netflix will be releasing a docuseries about Ohio Valley Wrestling on September 13. The wrestling promotion known as OVW is based in Louisville, Kentucky, and has a rich history and strong connections to World Wrestling Entertainment (WWE). Established in 1993, the company would become a development territory for WWE in 1999. It has produced some of the most well-known WWE wrestlers of the last 20 years including Brock Lesnar, Randy Orton, John Cena, and Batista.
In 2018, the company was purchased by longtime wrestler Al Snow, and in 2021, Matt Jones of Kentucky Sports Radio and Craig Greenberg, the current mayor of Louisville, purchased a majority interest in the company.
The docuseries, titled Wrestlers, seeks to tell the story of OVW's financial difficulties and the need to bring in more revenue or else it could spell the end of the promotion. In the trailer, Jones advises Al Snow and others that they must create a summer tour to gain interest in the product. We then see a small glimpse of what could be a lingering thread in the series, pointing to potential conflict between Jones and Snow. Jones calls Snow a great wrestling mind, but that he's, "not the best with money." A cutaway then gives us a shot of Snow giving an honest take, saying, "A lot of times I get told something to do from people who have no clue how it works."
From there, we see a bit more from the wrestlers and all the different personalities that come along with the wrestling business. One such personality is HollyHood Haley J, who has bigger aspirations than OVW, and it's evident by the trailer that she'll be a focal point of the series. Can this group of unique individuals unite and help OVW succeed? That's a question the Netflix docuseries will look to answer.
Wrestling Matches That Could Win A Gold Medal If Professional Wresting Were An Olympic Sport
I belelive that these are some of the best matches of all time. No gimmicks, just a good old fashioned match that told a great story and left the crowd in awe of what they just witnessed.