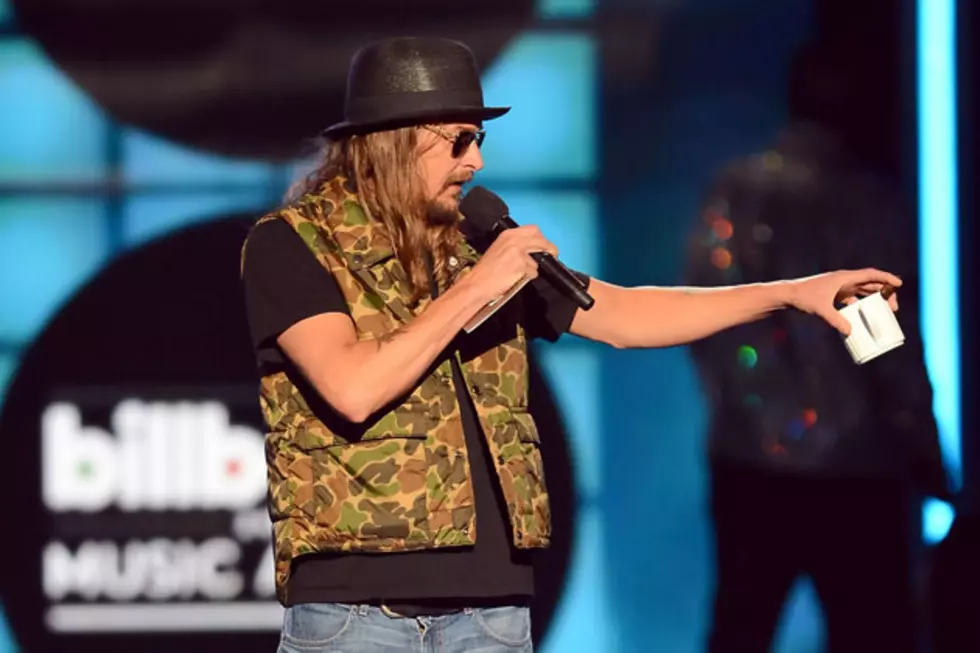 Kid Rock's Home Intruder Gets Prison Time
Ethan Miller, Getty Images
A man who says he was too intoxicated to recall breaking into Kid Rock's Michigan property will have at least 46 months to try to remember what he did.
That's how long 42-year-old Brian Keith will serve after a judge went beyond the recommended sentence on Wednesday (Sept. 25).
Surveillance photos released by the singer (real name Robert Ritchie) show a man on crutches trying unsuccessfully to get into the home. Kid Rock also included a warning in his blog post on his website, saying that he's not afraid to shoot anyone who puts his family in danger. He wasn't at home during the July 31 break-in, but offered a $5,000 reward for information leading to an arrest.
Brian Keith was arrested on Aug. 3 and charged with felony attempted home invasion and malicious destruction of property. USA Today reports that he caused $29,000 worth of damages, and the 'All Summer Long' singer wasn't about to show sympathy. He didn't ask for restitution, but wanted the judge to administer the maximum sentence.
Oakland County Circuit Judge Wendy Potts did even more, dismissing Keith's wishes to be sent to a rehabilitation facility for drug and alcohol issues that have plagued him all of his life. He had 28 prior misdemeanor and three felony convictions.
"You're a tremendous danger to the public, and you have a total disregard for the law," the judge during the ruling.
The intruder will serve a minimum of 46 months and maximum of 20 years in jail. Keith is a divorced father of seven who was unemployed at the time of the break-in.