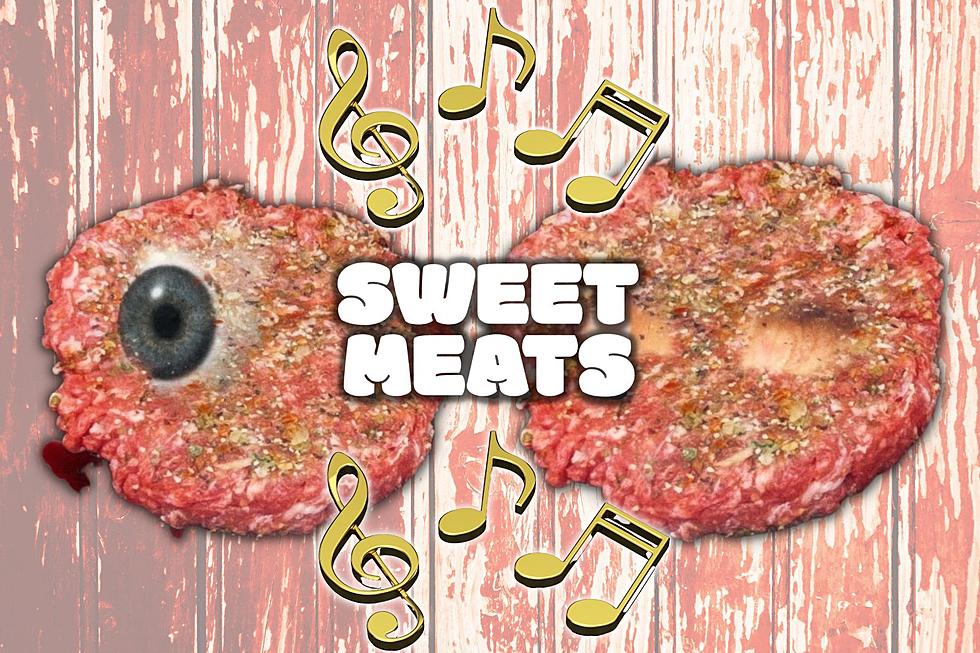 KY Production Team to Exec-Produce a Horror Comedy Musical
Ricky Glore; Canva
Owensboro film director and producer PJ Starks and I have been friends for something like 15 years. A locally produced send-up of the Scooby Doo franchise was my introduction to Starks' work back in 2008.
Since then, he and his partner Eric Huskisson have been working feverishly creating one horror film after another. He even took some time to produce a super cool faux documentary about the Owensboro Green Belt for one of our promotions.
I still enjoy watching that. (And not just because I got to play a zombie.)
A New Kentucky Produced Horror Comedy Musical
Recently, Starks wrapped production on a horror comedy called New Fears Eve, and he is now set to be the executive producer of a horror comedy MUSICAL called Sweet Meats.
What to Know About 'Sweet Meats'
The film will be shot in Kentucky and Ohio and will utilize the notoriously haunted Bobby Mackey's Music World in Wilder KY. Writer/director Ricky Glore, a Kentuckian, had this to say about Sweet Meats:
Sweet Meats will contain all of my favorite things about entertainment; humor, horror and hopefully laughs! The best way I can describe the film is Motel Hell meets Roger Corman's Little Shop of Horrors meets Macbeth. We're a micro budget film, still trying to hit our stretch goal of $15,000, but I think what we're putting together will stretch well beyond our limited budget, but that's owed to the immense talent in front and behind the camera. I'm very lucky to be working with everyone involved in the film. To have Lloyd Kaufman and TROMA want to produce and distribute the film is a dream come true. I grew up watching The Toxic Avenger, Mother's Day and Class of Nuke 'Em High on VHS. To be part of that care logic for our second feature film is mesmerizing!
PJ Starks offered this regarding his decision to join the project:
I'm a big fan of comedy, horror, musicals, and when Ricky asked me if I was interested in coming onto the project it was an easy marriage. It was good timing too as we just went into post-production on New Fears Eve. That opened my schedule to be able to help and I can't wait to visit the set when filming starts in a couple of weeks. A while back Ricky text me about Lloyd Kaufman and TROMA coming onto the project. As you can imagine my excitement level rose. I was too young to be watching TROMA but grew up on a steady diet of their cult hits and must have collectively rented Monster in the Closet and Chopper Chicks in Zombie Town a thousand times. Sweet Meats is going to be a fun ride and I'm looking forward to seeing Ricky's vision come to life.
Sweet Meats tells the story of Bobby Sweet, a country music legend, who opened a restaurant in 1978 called "Sweet Meats." Sweet and his wife enjoyed rapid success, begging the question, "How did that happen so quickly and why is the meat so sweet?"
The answers to these and many other questions will come with the release of Sweet Meats. There's no timetable on the production, as yet. We will keep you posted.
25 Scaredy Cat-Approved Halloween Movies