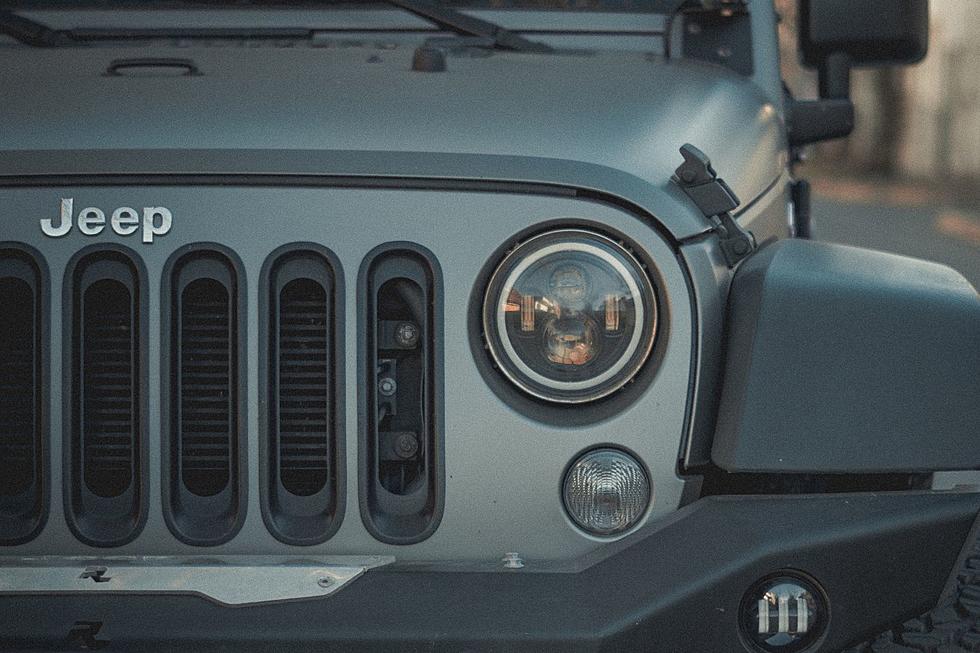 Largest Jeep Event in Kentucky Happening This Weekend in Owensboro
Photo by Fausto Marqués on Unsplash
The Jeeps are coming! A variety of Jeeps from all over the country will descend on Owensboro for the highly anticipated Jeeps and Jamz Expo. It's expected to be the largest gathering of Jeeps in the Midwest, and everyone is invited to attend.
2023 JEEPS AND JAMZ EXPO
Downtown Owensboro will be over-run with jeeps for this first-ever expo. My friends with the Owensboro Off-Road Jeepers and The City of Owensboro are hosting.
The Jeeps and Jamz Expo will be held on Friday, May 19th, and Saturday, May 20th, 2023.
The doors will be open from 10 AM until 5 PM on Friday at the Owensboro Convention Center. The hours for Saturday will be 10 AM until 4 PM. A large variety of vendors (see below) will be on hand along with many Jeep displays.
KICKOFF GLOW PARTY
Can't wait to see all the Jeeps and meet new people! - Katina Adler
2300+ mile road trip! On my way! Oregon to Kentucky! - StarLyte Starzjeepcrew
"We aim to bring the Jeep community together and offer some fun times while together. Mix in some music, vendors, and good food, to make this an unforgettable experience."
The Owensboro Off-Road Jeepers have always been HUGE supporters of Christmas Wish for which I'm grateful. This is a way to support them while having a blast doing it!
JEEPS AND JAMZ CONVOY
Let's set a new record for Kentucky's longest Jeep convoy/parade! That's right, and you can be part of this historic event.
The convoy starting line is at the Owensboro Sportscenter.
1215 Hickman Ave.
Owensboro, KY 42301
Lineup/Registration will start at 4 PM on Saturday, May 20th.
The 16th annual Barricade Go Topless Day will be held on May 20th, 2023. Go Topless Day is a worldwide tradition for the Jeep community to celebrate the start of Spring by taking off their Jeep tops. 368 events took place worldwide in 2022, ranging from 4×4 and OHV trail cleanups, Jeep parades, show & shine, and more. Over the years tens of thousands of Jeepers have participated in the various Go Topless Day events. Join us in 2023 to make it even bigger and better, and to raise more money for your local charity. For each event that raises at least $500 for their local 501(c) organization, Barricade will match $500 to that same organization.
The finish line for the Jeep convoy will be at the Owensboro Convention Center.
The convoy early registration is for clubs only, not individuals.
*All other individuals must still register on the day/time of the event.
CURRENT VENDOR LIST
Looking forward to the displays by the vendors! - Sam Smith
Rock Rash Offroad
Lexington Lifted
Duck and Dash
7 Slot Collectibles
Katina's Creations
Scott's Jerky Sales
Goodman's Custom Wood Working
The Bullet Lady
Proof Engraving
The Cottage Farm Stand
Preservation Station
Lanham OffRoad
Trail Stamp/ 4LoDads
After Hours Automotive
Jeep XJ Nation
Quack You Up Jeep Freshies
Outdoor and Off-road Adventure
Jeep Girl Mafia
Diabolical Inc.
Blacksunshine Hydro
LadyJeepers.com
Dr. Dashboard
NIC Offroad Customs
Wizard Works Offroad
KittleKrafts
Thrash and Clang
BRAAP Performance
Christopher's Customs
SKK Enterprises Inc
Custom Car Stereo
4 Lo Creations
JeeperKeeper
Owensboro Auto Spa
JEEPS AND JAMZ AFTER PARTY
THE PARTY CONTINUES AT FRIDAY AFTER 5
FRIDAY AFTER 5 2023 LINEUP IN OWENSBORO KY
The long-awaited musical lineup is taking shape, as Friday After 5 prepares for a great 27th season with amazing bands, a couple of historic announcements, along with new community and tourism partnerships.
To keep up to date, visit
www.fridayafter5.com
and download the free app to follow the full lineup of events times, and stages for this wonderful family fun-filled "Art of Music" season from May 19, 2023 – Sept 1, 2023.
See the Must-Drive Roads in Every State