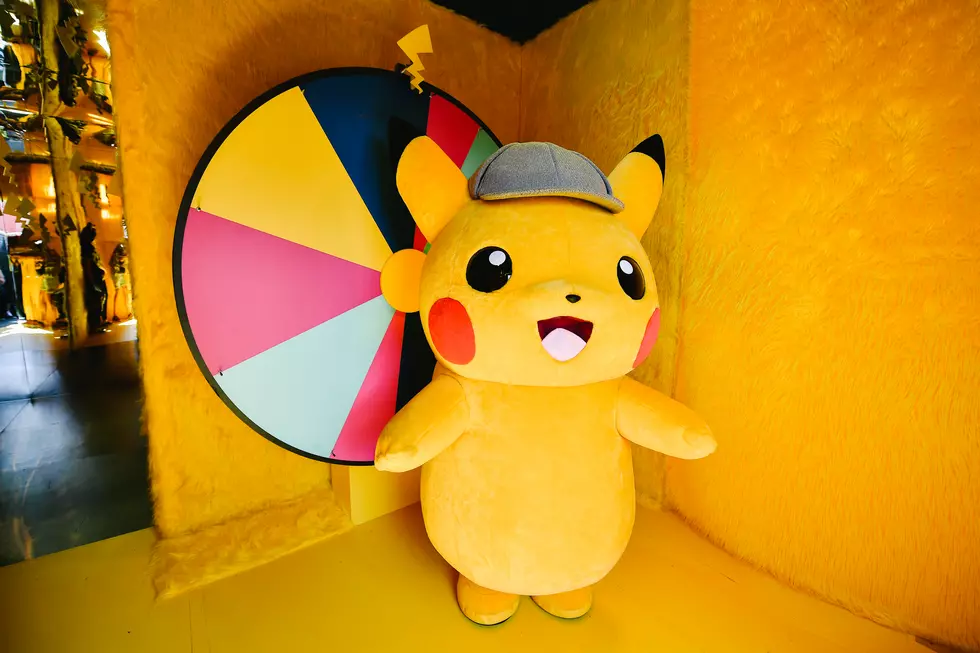 Man Dressed as Pikachu Tried to Outrun Indiana Police on a Lawn Mower
Getty Images
It was an exciting night for police in a small Indiana town when a Pikachu on a tricked-out lawn mower clearly did not choose treats for Halloween.
Halloween of Tricks
Police in Roachdale, Indiana shared the news of a rogue Pikachu. The Pokemon was spotted riding around on a "modified lawn mower" on Halloween night in a little town in Putnam County, Indiana with a population of just around 1,000 people. The Pikachu was reportedly driving recklessly through 0.51 square mile town, all while towing a trailer behind the mower.
Roachdale Officers were notified of a modified lawn mower pulling a trailer driving recklessly throughout town
In Pursuit of Pikachu
A Roachdale Police Deputy attempted to initiate a traffic stop on the reckless mower. Rather than stop for the officer, the Pikachu at the wheel reportedly tossed up a middle finger before attempting to evade police. Roachdale Police say the pursuit continued for a few blocks before the deputy halted the chase.
The suspect began driving more erratic (even attempting to hit Deputy Boller's vehicle) and with several children around the area, Deputy Boller ceased chasing the individual.
Pikachu Got Pinched
Authorities were able to determine the true identity of the Pikachu and later located the man at his home. At this point, the man had removed his Pikachu costume but that did not keep him from trying to avoid being taken into custody. The suspect was eventually apprehended after what authorities described as a "brief scuffle" before being taken to the Putnam County Jail. There is no word on how many Pokeballs were used to capture this particular Pokemon.

Catch 'Em All
Roachdale Police say they do not believe drugs or alcohol to have been a factor in the incident. The suspect has been preliminarily charged with two counts of Resisting Law Enforcement and one count of Criminal Recklessness. It is believed that Pikachu was acting on his own and that he had no outside help from any other Pokemon. However, Roachdale Police have a good sense of humor, and said in a post on social media,
At this time we believe Pikachu acted alone and no other Pokemon characters were involved in this incident. However we are not opposed to catching them all...
[Source: Roachdale, Indiana Police Department via Facebook]
40 Real Indiana Towns with Quirky, Weird, and Funny Names
Outside the major cities, the Hoosier state is full of tiny little towns you've probably passed through on your way to one of those cities. Most of them are likely 100 to 150 years old, or older, and have been around far longer than the large metropolitan areas such as Indianapolis, Fort Wayne, South Bend, and Evansville. Typically, they were started by early settlers who found their way to the state and decided to make it home. Eventually, others would join them, and a community was formed. Over time, as the surrounding areas grew, most of them were folded into those areas and governed by the nearest city or county's governing body officially making them "unincorporated," meaning they did not have their own formally organized municipal government.
A scroll through Wikipedia's long list of
unincorporated communities in Indiana
shows several of them have names that by today's standards would be considered weird, quirky, or just downright right funny. These are my 40 favorities.
Postcards from Indiana's Past Showcase the Weird and Wonderful
Apparently, there is quite a market for old postcards on eBay. I found some really interesting ones, some even have handwritten messages on them. Basically, postcards were the original text message.