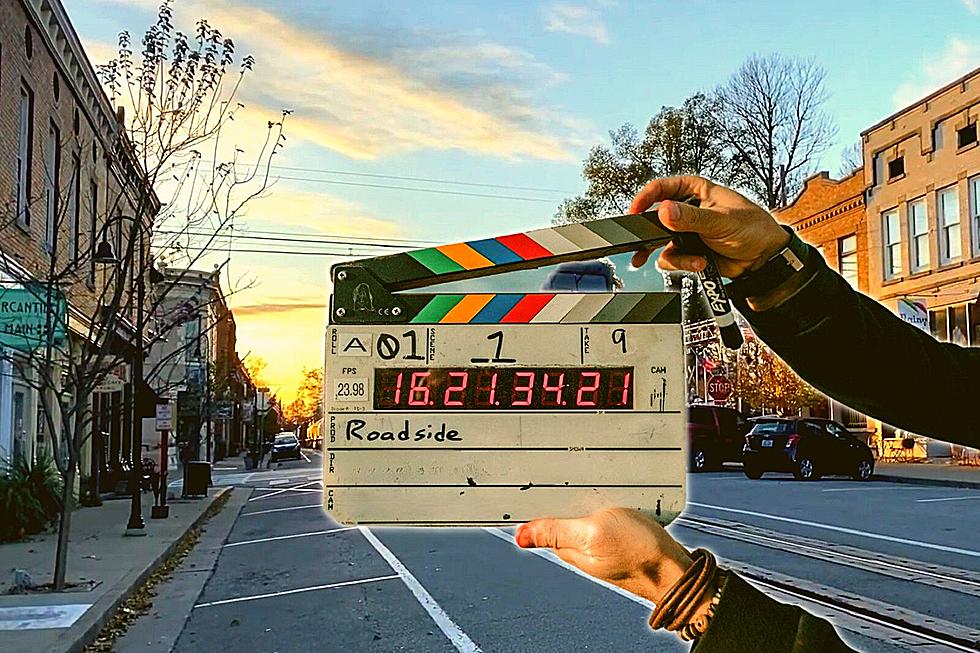 Outside of Louisville, This County Could Be the Most Filmed Location in KY
Seek Discover Learn via YouTube; Canva
After thinking about how I would start this, it occurred to me that "filmed", thanks to the advent of YouTube and TikTok, could be a relative term. I mean, we've ALL been making "movies" for a very long time now.
The Film Explosion in Kentucky
But you know what I mean. Obviously, I'm talking about Hollywood's increased interest in Kentucky thanks to a tasty new tax incentive program that has drawn filmmakers to the Commonwealth, seemingly in droves, over the last 18 or so months. And the traffic has REALLY amped up of late. Look at Somerset KY in Pulaski County. Lifetime shot a Christmas movie there was apparently so enamored of the city that it's returning for five more productions.
It's always nice when cinematic beauty joins forces with cost-effectiveness. Or maybe it's the other way around. Regardless, that combination is working in the Bluegrass State and REALLY working in one county, in particular.

I'm not sure when Oldham County looked up and noticed that it was getting a lot of attention from the left coast, but it has happened and it's BEEN happening for some time. And what a charming, cinematic part of Kentucky its county seat LaGrange is.
Oldham County Just Might Be the Most Filmed Location in Kentucky
While Pulaski is giving Oldham a run for its money--for the reasons stated above--in this department, it is OLDHAM County that has seen at least nine films or reality series shot wholly or partially within its borders. And the one with the highest profile might be this one:
"But wait," you're saying, "Elizabethtown is in Hardin County." That it is, but there was filming in LaGrange for the movie. Hey, if the movie can show Orlando Bloom driving into Indiana from Kentucky over DRY LAND, filming in Oldham County for a movie about Elizabethtown is nothing.
A 2016 Hallmark movie called JL Ranch--despite being a modern western--was filmed in Oldham County as well.
Its sequel, JL Family Ranch: The Wedding Gift, was also filmed in the county.
Yes, I didn't mention reality series and since they have to be FILMED, they count. Now, I've never heard of Hooked on Dirt--a reality show all about truck and tractor pulls--but folks in Oldham County sure have.
And in 2022, the HGTV series Home Town: Kickstart did a makeover of LaGrange KY in Oldham County.
On the Oldham County tourism website, you'll find other movies that have been filmed their, but you'll only see a total of seven projects listed. The HGTV show and the JL Ranch sequel are recent enough that they just haven't had an opportunity to add them to the list.
And at the rate it's going, there's no telling how fast tourism commissions will need to move to add movie projects to their websites.
13 Movies That Were Filmed in Kentucky
Kentucky hasn't gone ignored by Hollywood, with regards to the usage of filming locations. But there could always be more, right?
Things That Only Happen in the Movies