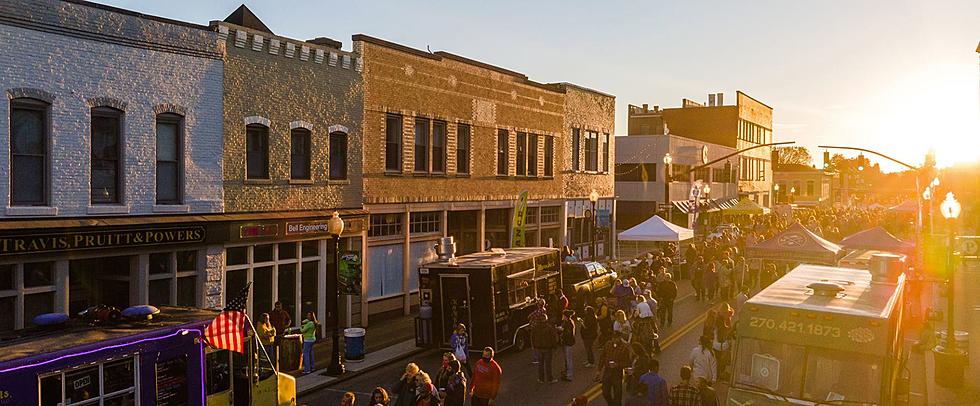 Five More Lifetime Movies to Be Shot in One Kentucky Town
https://seesomerset.com/
Cable channels Lifetime and Hallmark have found their golden goose in Christmas movies, haven't they? They have offerings throughout the year but seem to become their own little de facto movie theater over the holidays.
And you KNOW how many of them they present during November and December, so there's a good chance a film crew could be coming to your town or one nearby to shoot. Of course, studios would likely prefer to work in states that offer sweet incentives as Kentucky does. And the Commonwealth's incentives are VERY sweet, or else we wouldn't see the kind of activity we've seen over the last 12 months.
Filming in Kentucky
There was the Orlando Bloom crime drama Red Right Hand last spring in Henry County.
That was followed later in 2022 by Ethan Hawke's Wildcat which was filmed in Louisville and Shelbyville.
Early in 2023, we learned no less than Oscar-winning icon Robert DeNiro was in northern Kentucky for the period mob drama Wise Guys.
A Christmas Movie Wraps in Somerset KY
And just a couple of weeks ago, shooting wrapped for Christmas at the Amish Bakery in Somerset--a town the Lifetime network has apparently fallen in love with.
Five More Lifetime Movies to Be Filmed in Somerset KY
Yes, there will be FIVE more Lifetime movies that will be shot in Somerset KY. However, I'm not sure they will ALL be Christmas movies. But that might not matter to the folks of Somerset who might suddenly feel like they're living in a Hollywood suburb with all the attention given to this city of just under 12,000.
And just HOW did Tinseltown find its way to this small-ish southern Kentucky city? Well, for starters, they pay folks good money to scout, but, regarding the movie that's CURRENTLY shooting there, a friendly phone call from Florida doesn't hurt, according to Somerset's tourism director.
What an exciting time for not only Somerset but also for all of Kentucky. It's apparent that that tax incentive--coupled with the beauty and charm found in the small towns of the Commonwealth (and the two big metropolitan areas aren't exactly a detractor)--means Kentuckians might just find a film crew on any given street corner in the years--if not merely MONTHS--to come.
Top 10 '80s Christmas Movies
13 Movies That Were Filmed in Kentucky
Kentucky hasn't gone ignored by Hollywood, with regards to the usage of filming locations. But there could always be more, right?