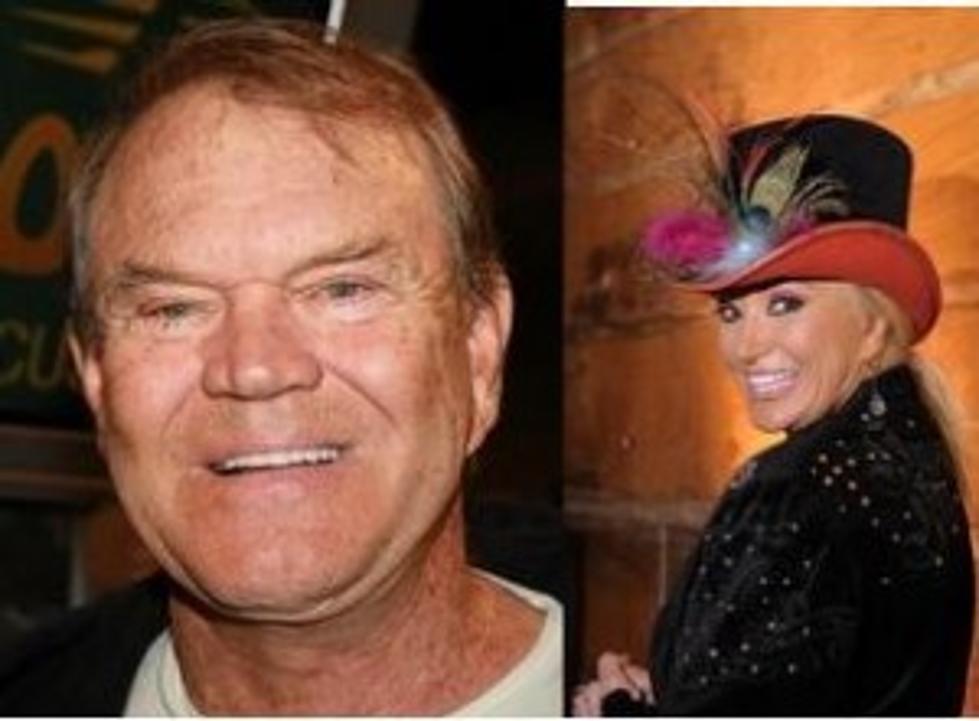 Moon and WBKR's Day in the Country — July 14, 2011 — Glen Campbell, Tanya Tucker, Garth Brooks
Glen Campbell and Tanya Tucker had a short-term romance and a long- term breakup in the early 80's. In June, 1980, People Magazine wrote:
Glen Campbell's Third Marriage Is on the Rocks, but Young Tanya Tucker Cushions the Fall
but by May, 1981, it was over. But, while in their happier days together, on this date in 1980, they sang the national anthem at the Republican National Convention in Detroit. As it was admitted later they were high on on cocaine at the time.
Here in 2011, we are still playing Garth Brooks' "The Dance". 21 years ago today -- 1990 -- it sashayed its way to #1 on the Billboard country chart.