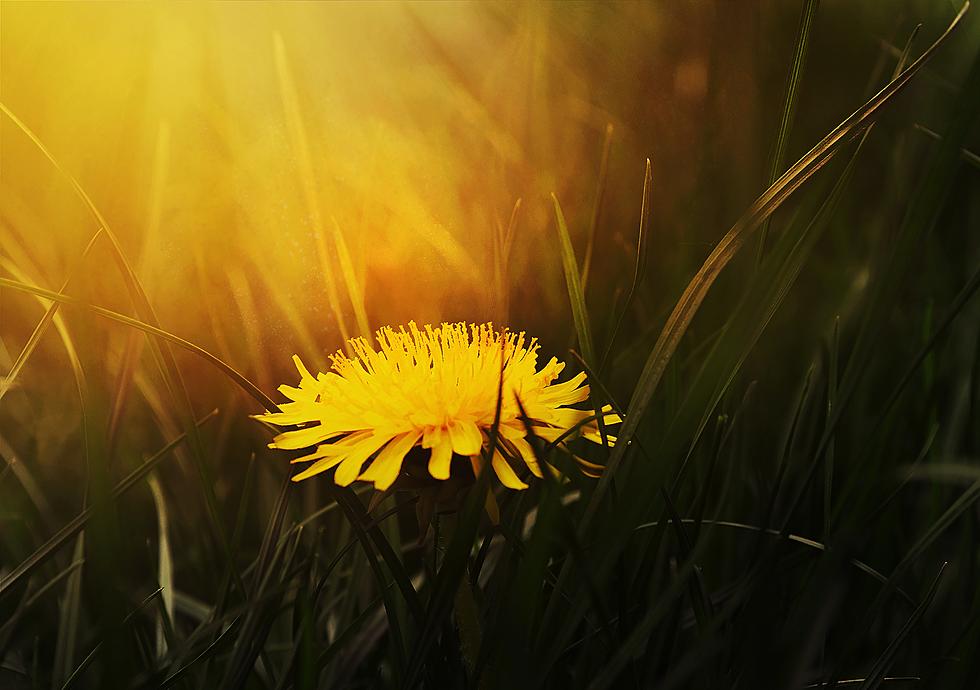 If you're wondering if you need to grab your raincoat, you just need to look at the dandelions in your yard.
More Than a Pesky Weed
Personally, I've always loved having dandelions in my yard.  I know many see them as pesky weeds, but I've always thought the pop of yellow against the green grass looked pretty.  Plus just recently my son discovered dandelions, and he loves picking them once they've turned into white puffy balls.  He brings them to me and watches mesmerized as I blow onto them and the white fluffy pieces fly off into the air.  It's added a little bit of magic back into my days. So for these reasons, I'm a fan of dandelions.
Dandelions are also the source of one of my favorite quotes from Family Guy:
You know, some people think that dandelions are weeds, but, you know, I always think, who the he*l decided tulips were so great? - Peter Griffin
Dandelions Are Said to Predict Rain
If you have dandelions in your yard, you can also take a look outside and they should be able to help you predict the weather.  According to the Farmer's Almanac, if the dandelions detect moisture in the air, they will close up meaning rain could be coming.
Despite their reputation as pesky lawn weeds, dandelions are also good indicators of rain—especially since you're likely to find them wherever you go! Like pimpernels (see below), these herb-flowers close when they detect moisture and reopen when the weather dries
So the next time you're wondering if you should grab your raincoat before heading out, take a look at your local dandelions, they just might be trying to tell you something!
Broad Ripple's Flower Alley in Indianapolis
This visually beautiful spot about 6 miles north of Downtown Indianapolis, Indiana is the perfect spot to stop and take a selfie!