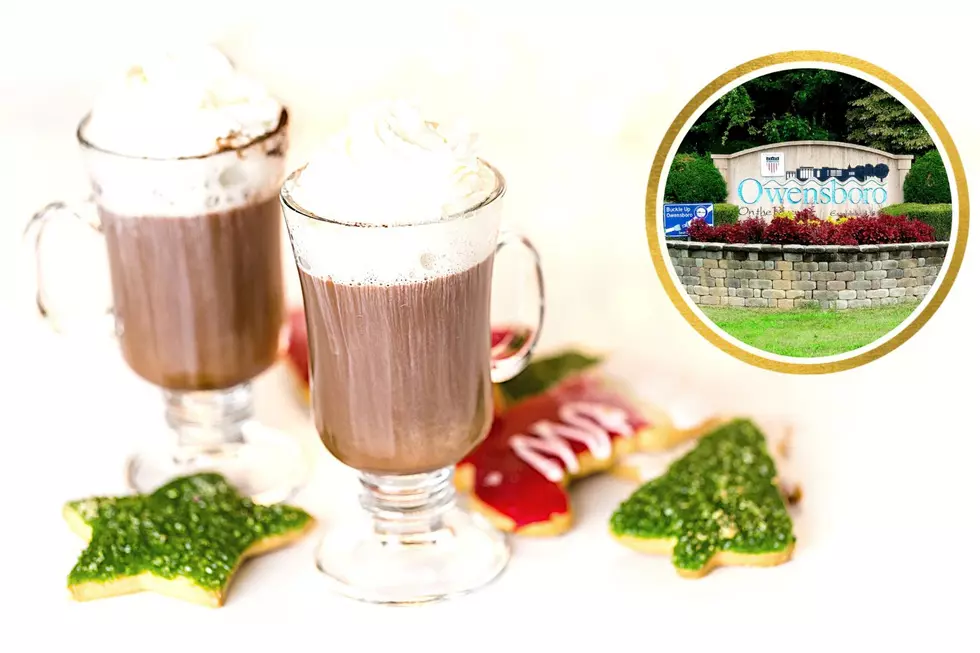 Downtown Owensboro's 'Hot Chocolate Hop' Happens This Weekend
Dave Spencer/Townsquare Media; Canva
When it comes to Christmas, it's the little things for me. I'm talking about old family ornaments, beloved holiday TV specials, and, of course, the food and the beverages.
Also, there's nothing like bundling up--if necessary--and taking a stroll through a beautiful downtown area like what Owensboro offers. There was a time in the not-TOO-distant-past when empty units far outnumbered businesses. Thankfully that has been changing over the last couple of decades, and downtown has come to life with wonderful events throughout the year.
HOT CHOCOLATE HOP IN DOWNTOWN OWENSBORO
And clearly, Christmas is no exception. Downtown already looks amazing, so let's pair it up with all kinds of mouth-watering hot chocolate. How perfect is that for the holiday season? It's the third annual Hot Chocolate Hop and that's exactly what you'll be doing..."hopping" from one Owensboro business to the next sampling delectable hot beverages.
Throughout your excursion, you'll have the option to enjoy regular hot chocolate or you can indulge in adult versions. Check out this handy guide, and you'll see what I'm talking about. Doesn't this all look amazing?
HOW MUCH HOT CHOCOLATE CAN YOU HANDLE?
DOWNTOWN OWENSBORO AND THE HOLIDAY SEASON
Downtown Owensboro should be a part of everyone's holiday itinerary. In addition to all of that amazing hot chocolate, make sure to visit Smothers Park and check out the dancing lights in the fountain accompanied by classic carols. The light displays are activated every 15 minutes from 5 PM until 9 PM through December 31st.
There's also Energy on Ice at the Owensboro Convention Center through December 31st. So lace 'em up and have a blast.
Additionally, you and your family will enjoy Christmas at the Inn, "Christmas in the Colonies" at the Owensboro Museum of Science & History, Santa's Sweets, Breakfast with Santa, the Winter Break Blast, and so much more.
You'll find the complete calendar of events at VisitOwensboro.com. We'll see you downtown.
LOOK: 25 over-the-top Christmas displays from across America
To help get everyone in the mood for the upcoming holiday season,
Stacker
compiled a list of some of the most over-the-top Christmas displays across America.
What Are the Signature Drinks From Every State?
LOOK: See what Christmas was like the year you were born