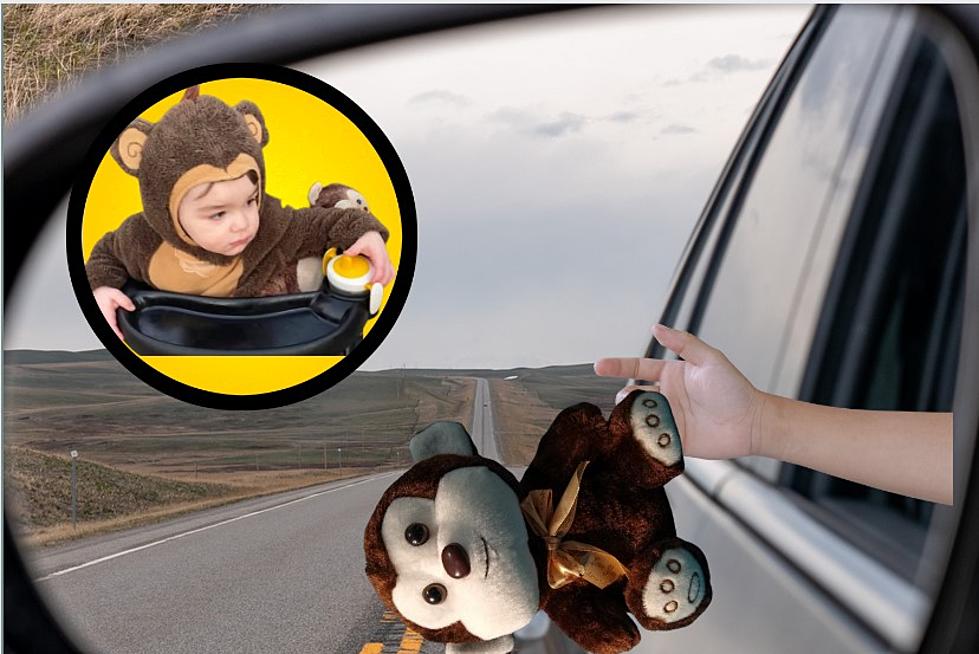 Owensboro Mom Needs Our Help to Reunite Lost Stuffed Animal With 3-Year-Old Son
CANVA
An Owensboro child recently lost his favorite stuffed monkey, and the family needs our help to find him. 3-year-old Jaxon Crowe is attached to his best friend, Buddy. That is until Buddy went for a ride yesterday.  He's had this stuffed animal since birth, so it's a devastating loss. Can you help bring Buddy home?
Sometimes something small can mean so much to a young child. Many have a favorite blanket or stuffed animal that they carry with them everywhere they go. It's something huggable they hold for security. You probably remember your favorite blanket or bear growing up. Imagine losing your most prized possession. It can be devastating at any age!
JAXON CROWE LOSES HIS BELOVED STUFFED MONKEY
My friend Heaven Crowe took to social media to find help locating her son's stuffed monkey. It was a beautiful day when the Crowe family drove down Hwy 405 in Daviess County. The windows were down as they enjoyed the fresh air. Jaxon was in the backseat living his best life with Buddy hanging out the window. Jaxon then decided Buddy needed to go on his adventure and let him go! By the time Mom realized what happened, they'd traveled a long stretch of road and Buddy was nowhere to be found.
"If you drive down the 405 by Yellow Creek, please keep an eye out for this monkey! It's my son's very loved and favorite stuffed animal, he goes nowhere without it. He's a bit dirty from my son's constant loving on him! If found, please get in touch with me!", Heaven shared

SOCIAL MEDIA HELPING THE CROWE FAMILY LOCATE BUDDY

Since Heaven made the post on Monday, it's been shared many times by family and friends. Everyone wants to reunite Buddy and Jaxon.
Sharing. Every time y'all come to my house he has that monkey. Poor baby probably is heartbroken. - Rebekkah Simmons
I'll look in the morning for ya! - John Payne
If you're driving down Hwy 405, please keep an eye out for Buddy!
KEEP READING: Here are the most popular baby names in every state
Using March 2019 data from the
Social Security Administration
,
Stacker
compiled a list of the most popular names in each of the 50 states and Washington D.C., according to their 2018 SSA rankings. The top five boy names and top five girl names are listed for each state, as well as the number of babies born in 2018 with that name. Historically common names like Michael only made the top five in three states, while the less common name Harper ranks in the top five for 22 states.
Curious what names are trending in your home state? Keep reading to see if your name made the top five -- or to find inspiration for naming your baby.