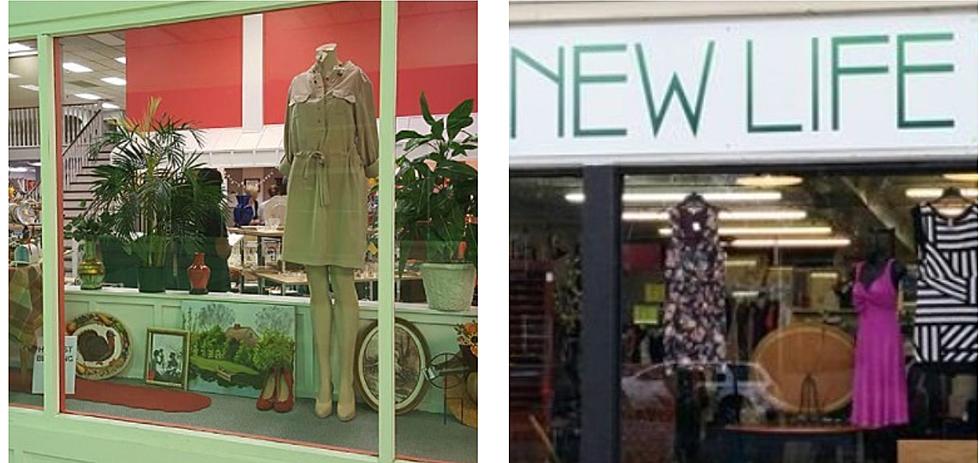 Four Owensboro Thrift Shops To Celebrate on National Thrift Shop Day (GALLERY)
ANGEL WELSH/NEW LIFE THRIFT
It's one of the very best days of the whole year.  A day dedicated to saving money and supporting local small shops.
LOVING ALL THE LOCAL DEALS
Owensboro has several great local thrift shops.  In case you didn't know thrift and consignment are two different types of shops but I love them equally the same.  Thrift shops are defined as secondhand stores usually raising money for a charitable fund.
NEW LIFE THRIFT 1920 W. 4TH STREET
I stumbled upon New Life a few years ago on a Saturday.  They are a thrift store, not a consignment, and run off donations.  A lot of donations come from the community and even some of our other consignment shops.  They use the money made to put it back into the community.  They have awesome stuff from clothing to furniture to books.  You won't find the same thing twice.
THE THRIFTY DOLLAR 501 CRABTREE AVENUE
The Thrifty Dollar is a sister store of New Life Thrift.  Everything is just $1.  You can find tons of super nice items.  I get a lot of the kid's play clothes from there and you can find great household items from time to time.
THE COMMON GOOD COMMUNITY STORE
The Common Good Community Store, located inside Owensboro Christian Church.  They have clothing, shoes, accessories, furniture, school supplies, and so much more.  They even have summer wear right now and they are marked to sell!
The Common Good Community Store is run strictly by volunteers.  The store hours are Tuesday and Thursday each week from 9 a.m.-Noon.
FEED A FRIEND COMMUNITY THRIFT STORE
The Feed A Friend Community Thrift Store is one we just discovered about a month ago.  It is located near downtown Owensboro at 625 Allen Street.  They are open two days a week and the money made from the store goes directly back to the community meal prepared once a week.
All about Feed A Friend from Alan Veach;
Feed a Friend Community Dinner is a twice a week soup kitchen at the fellowship hall of Unity Fellowship UCC 625 Allen Street.  We serve at 5:30 on Wednesday and Friday.  Our doors open at 5:15 so people can come in find a seat, freshen up and get a cold glass of water.   While the main purpose of our thrift store is to help fund the community dinners and Veterans' Food Pantry (we do offer food boxes to vets and families w/ the proper documentation and at least a day's notice.) we do offer limited assistance w/ clothing for individuals.  However, there are certain requirements for those requesting items from the store.

 
ST. VINCENT DE PAUL THRIFT STORE
St. Vincent De Paul here in Owensboro offers assistance to individuals and families in need.  They also have their thrift store located on East 18th Street.  You can find everything from clothing and accessories to furniture and household items.  Each week they put a different department on sale within the store.  You might find furniture 30% off or clothes 50% off.
Owensboro is so fortunate to have so many different options to get a bargain.  If you are going out and about please check the Facebook pages of each of these so you are following all precautions necessary to keep others safe.  Happy Shopping.
FEED A FRIEND COMMUNITY THRIFT STORE HELPING THOSE IN NEED
Owensboro's Feed A Friend Community Meal and Thrift Store is seeking volunteers to help continue to provide services to those in need.
Outfits Under $5, $10, & $15 from Owensboro, KY Consignment Shops
Angel's Thrift Shop Finds