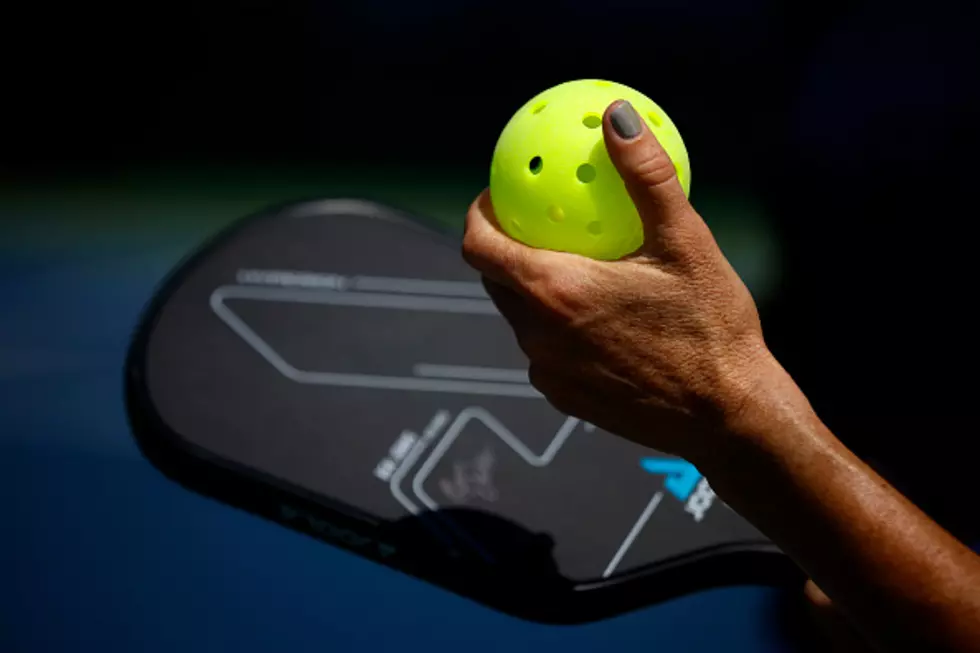 An Exciting Pickleball Tournament in Owensboro Will Benefit Beloved Local Charity
Ronald Martinez/Getty Images
The fastest growing sport in the United States is quickly growing in popularity here in Owensboro-Daviess County as well.  Local and regional pickleball players have been lining up for a huge benefit tournament taking place at Merchant Centre Court this weekend.
That tournament, the River City Open, is a joint effort between the River City Pickleball Club, the City of Owensboro, Daviess County Fiscal Court and Visit Owensboro.  It's sponsored by Exit 107 Homes and will benefit the Wendell Foster Center here in town.
Dates for the tournament are November 4th through the 6th and registrations are currently underway. According to Guy Durham, who is helping organize the tournament, over 250 players have already entered the field and they expect to reach and even exceed 300 participants, which would be huge.
Though the tournament is scheduled to officially get underway at 10am on Friday, November 4th, there will be a clinic conducted by Altaf Merchant on Thursday, November 3rd from Noon to 2pm.
Proceeds from the event will benefit the Wendell Foster Center, which "serves over 2,000 people with intellectual and developmental across 34 counties in western Kentucky and southern Indiana.
Here's some additional fun for the players headed into town for the event. There is also a fun social event planned for the evening of the 4th. That social is scheduled from 5pm to 8:30pm and players will experience Owensboro's world famous BBQ.
[REGISTRATION HAS CLOASED] If you are interested in playing in the River City Open, here's important registration information for you:
Player's age as of: 12/31/22
Minimum Age of Player: 10
Final Registration Deadline: 10/21/22
Tournament Sanctioning: Not Sanctioned
Registration - $45.00
This is a SKILL LEVEL tournament on Saturday (Gender Doubles) and Sunday (Mixed Doubles). Friday is Senior (50+) event for Gender Doubles only.
For more information about the River City Open, CLICK HERE!
CHECK IT OUT: 100 sports records and the stories behind them