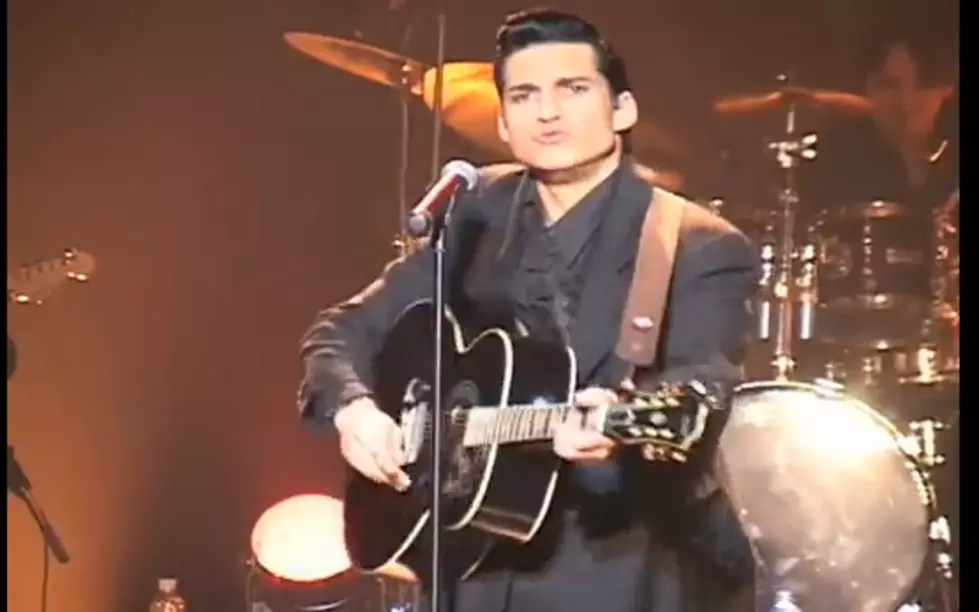 Rockabilly Revival Coming To RiverPark Center November 23rd [VIDEO]
YouTube.com
Four artists defined the Rockabilly sound of the 1950's, Elvis Presley, Johnny Cash, Carl Perkins, and Jerry Lee Lewis. All four recorded at Sun Records in Memphis with Sam Phillips. They were called "The Million Dollar Quartet". On November 23rd, all four artists will live again as WBKR and Clay Campbell Productions presents "Rockabilly Revival: A Tribute to the Legends of Sun Records".
Let's meet those who will be bringing the Rockabilly sound to the Owensboro RiverPark Center stage. Three of the performers have been a part at one time or another of the Tony-nominated hit Broadway musical Million Dollar Quartet.
Gabe Bowling portrays Carl Perkins. He has appeared as Perkins in Million Dollar Quartet. Gabe brings the legendary sound of "Blue Suede Shoes" and Perkins to life. Check out footage of Bowling performing and talking about playing Carl Perkins at the 4:33 mark.
Lance Lipinsky has portrayed "The Killer" Jerry Lee Lewis all over the country as part of the Million Dollar Quartet. Lipinsky brings incredible energy and authenticity to Jerry Lee. Check it out!
Starring as "The Man in Black" Johnny Cash is Shawn Barker. Barker, a singer/songwriter, grew up in St. Louis, Missouri. He originally preformed as Elvis in several tribute shows, but has been paying tribute to Cash at the suggestion of his manager.
Of course the Million Dollar Quartet wouldn't be complete with its biggest star, Elvis Presley. Dean Z takes on the auspicious task of paying tribute to the "King of Rock n' Roll". He has done so in Branson, Missouri as part of Legends in Concert show, which he continues to be part of. Dean was voted Best Young Elvis by the Elvis Presley Enterprises this year and he has also performed in Million Dollar Quartet in Vegas and all over the US. See what you think.
Tickets for "Rockabilly Revival: A Tribute to the Legends of Sun Records" are on sale now at the RiverPark Center box office or by calling 270-687-ARTS (2787).