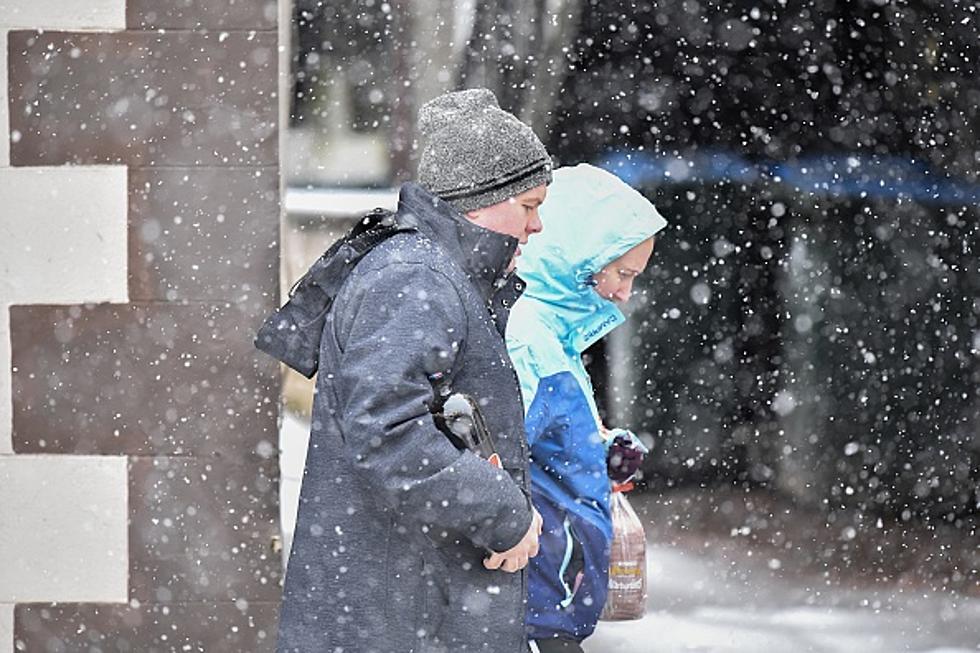 Ron Rhodes Says Tristate Could See Snow Monday Night [Forecast]
Jeff J Mitchell/Getty Images
This is not the kind of news we expected on the first official day of spring!  Eyewitness Meteorologist Ron Rhodes says we could see snow showers next Monday night into Tuesday.  What???!!!!
According to the National Weather Service, we have a chance of snow showers Monday night into Tuesday.  Here's a snapshot of the current forecast for the tristate area.
This morning on the show, shortly after we threatened to put Ron's tongue in a vice, he did remind us there's just a "chance" so far- just the possibility, no guarantee of snow.
We'll keep you posted on the developments and potential.  If you recall, last year we had snow in April and it looks like we may have some spring snow this year as well.