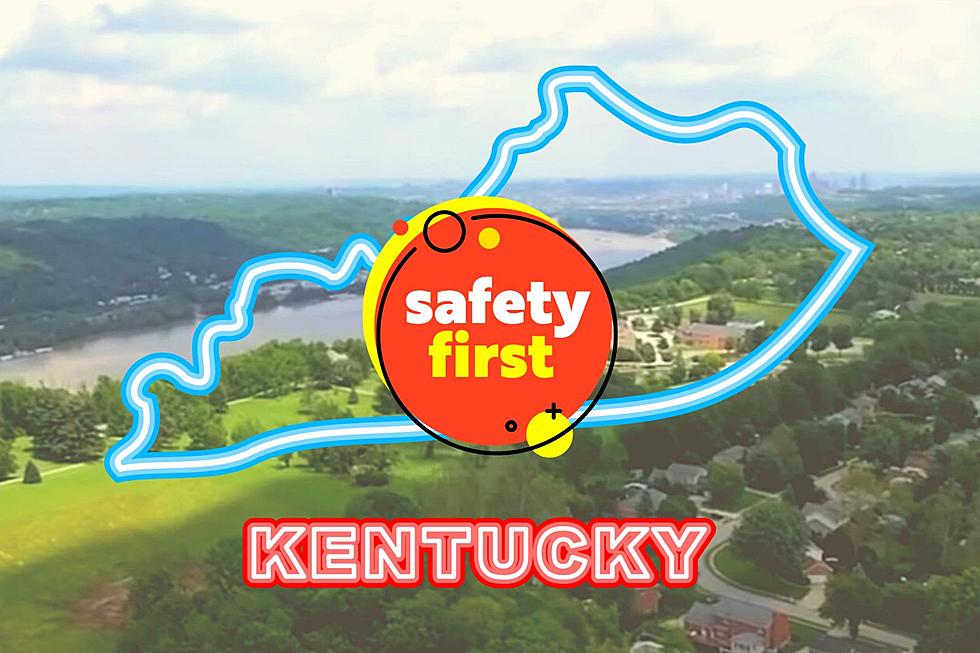 This Has Been Named the Safest Town in Kentucky
Northern Kentucky Living via YouTube; Canva
I'll check out crime statistics periodically and will find myself aghast at ones that I discover about certain Kentucky towns. Our fair Commonwealth has just never SEEMED like a crime-ridden area. And, well, I guess "crime-ridden" is too strong a term. But I somewhat naively look these figures over with a great deal of surprise.
How Safe Is Kentucky?
There's crime everywhere. It's a fact of life. But it's far worse in some states than others. (Some data I found from World Population Review indicates Kentucky ranks somewhere in the 20s in terms of safety/danger.) And WITHIN those states, it's far worse in some CITIES than others. You'd think the most populated cities would "populate" near the top of a ranking of the most dangerous in a given state, but in Kentucky, you'd be wrong. Yes, Louisville is No.1, according to Travel Safe - Abroad, but Lexington--Kentucky's second-largest city--isn't even in the top 10. (By the way, that site also lists ways to protect yourself if you come to Kentucky. How alarming does THAT sound?)
The Safest City in Kentucky
Well, nowhere on the aforementioned list will you find the incorporated Cincinnati suburb of Villa Hills, located in Kenton County KY. That's because New Home Source--a site that features home listings from builders across the country--has crunched the numbers and determined that it's the safest city in the Bluegrass State. Here are the stats:
Population: 7,455
Violent Crimes: 2 (0.0268 per capita)
Non-Violent Crimes: 41 (0.550 per capita)
Most Common Crime: Larceny; Burglary
And in great big bold letters and numbers, you see these striking figures:
77.54% Below National Crime Rate, 73.47% Below State Crime Rate
All things considered, that's pretty mind-boggling.
New Home Source also identifies Villa Hills as a great place for retirees. And when you do a search on YouTube, you'll mostly find content about what appears to be a very popular "community within a community."
And, frankly, it makes sense that you wouldn't find much about a quiet community that prides itself on REMAINING as quiet as possible. In other words, as crime-free as possible.
Congrats to Villa Hills. If you're going to be at the top of a list, this is one of the best.
The Smallest Incorporated Kentucky Towns
The most recent census revealed the fact that there are some pretty tiny yet incorporated Kentucky towns.
Gallery Credit: Dave Spencer
The 25 Most Common Last Names in Kentucky RANKED
Americansurnames.us
breaks down the most common last names nationwide and state by state. Here are the top 25 most common surnames in Kentucky.
Oddball Kentucky Attractions
Kentucky can be mighty quirky, as evidenced by these oddball attractions that are all a quick drive from Owensboro.
Gallery Credit: Dave Spencer