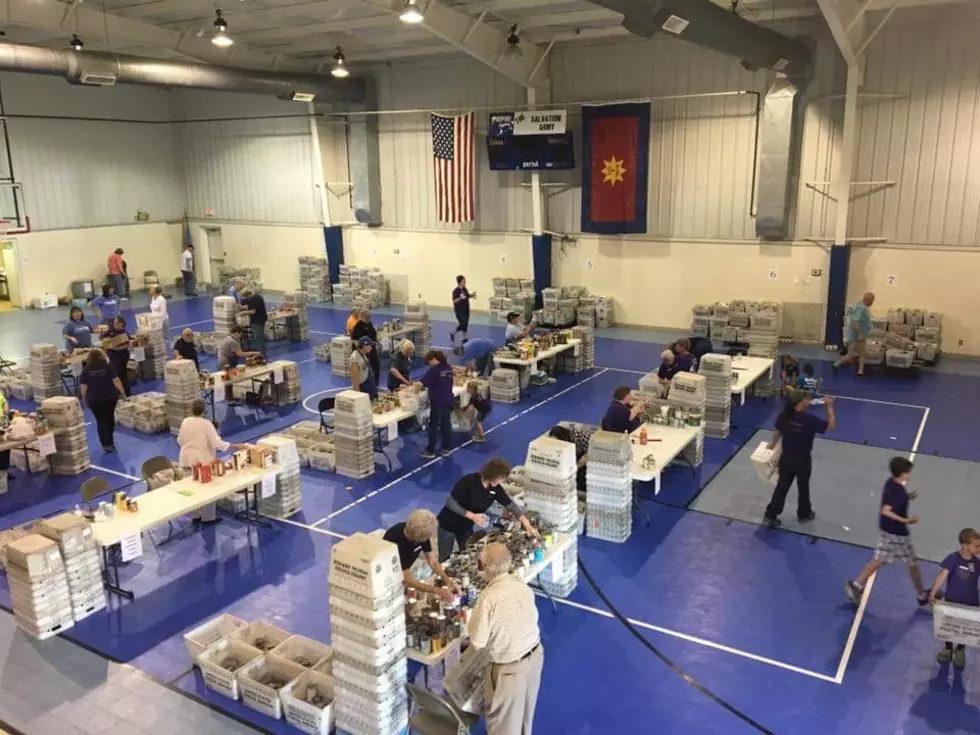 Stamp Out Hunger Food Drive This Saturday
This is going to be a big weekend for food in Owensboro-Daviess County.  Friday and Saturday mark the International BBQ Festival downtown and thousands upon thousands of people (including this one) are going to be stuffing their faces with mutton, pork, chicken, funnel cakes and more.  But, Saturday morning, we are asking you to help those who just aren't as fortunate.  Hunger is a serious problem worldwide, but also right here in the tristate.  That's why our local United Way and the National Association of Letter Carriers are again teaming up for the Stamp Out Hunger Campaign.  This is the 26th year for the movement and you can help simply by placing a bag of non-perishable food by your mailbox before your mail carrier arrives Saturday.  Here are the official details on how you can help.  It's quick and painless, but VERY rewarding!
From the official press release:
On Saturday, May 12, 2018,  our local United Way will join forces with the National  Association of Letter Carriers (NALC) to help Stamp Out Hunger across America. Now in its 26th year, the annual food drive has grown from a regional to a national effort that provides assistance to the millions of Americans struggling to put food on the table.
The Stamp Out Hunger food drive, held on the second Saturday in May, has become the nation's largest single-day food drive benefitting Feeding America, the nation's largest domestic hunger-relief organization. In 2017, generous Americans donated 80 million pounds of food, which marked the fourteenth consecutive year that at least 80 million pounds were collected by letter carriers.
To participate in the annual Stamp Out Hunger food drive in Owensboro, residents are encouraged to leave a sturdy bag containing non-perishable food items, such as canned soup, canned vegetables, peanut butter, pasta, rice or cereal, next to their mailbox prior to the time of regular mail delivery on Saturday, May 12.  Owensboro's letter carriers will collect these food donations as they deliver the mail and deliver them locally to The Salvation Army, Oasis Area Shelter, Centro Latino, The King's Table, Eaton Memorial, and Crossroads.