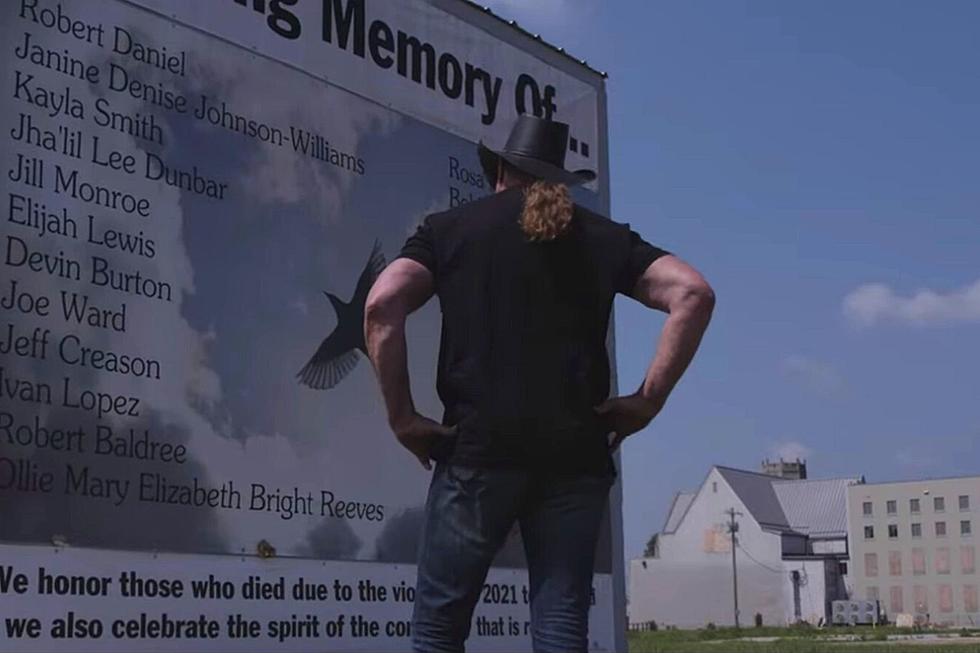 Powerful New Trace Adkins Video Filmed in Mayfield KY
Trace Adkins via YouTube
On December 10th, 2021, a long-track tornado cut a path of destruction through Kentucky leaving tragedy and devastation in its wake. Multiple cities and towns sustained unimaginable damage. Additionally, many lives were lost during the horrific storm.
Trace Adkins Mayfield Concert
In April, country superstar Trace Adkins stopped by for a visit with the Today Show and made the following announcement:
As we know, Mayfield--along with Dawson Springs, Princeton, and Bremen--bore the catastrophic brunt of that tornado. Another twister, moving along a parallel path, rendered extensive damage to Bowling Green that night.
The resilience of the Commonwealth has been evident on many occasions--more recently with the terrible flooding in eastern Kentucky last summer--and it so impressed Adkins that he couldn't help but come and pay tribute with a free concert at the Mayfield High School football stadium.
Here's a portion of what Trace told WPSD-Paducah ahead of the May 20th concert:
I am there to support. Maybe in some small little way, feel like I can contribute and give back a little bit because I've been so blessed, fortunate, and lucky. So, if I can just show up and raise awareness and maybe help to focus some attention.
New Trace Adkins Video Filmed in Mayfield KY
Well, his generous contribution didn't stop on the night of May 20th. Trace Adkins has made Mayfield KY the central focus of a new video for his song "Somewhere in America."
According to CMT, Adkins hopes that folks viewing the video will be just as inspired by the resilience of Kentuckians as he was.
The "Somewhere in America" premiered on CMT on the morning of July 7th, 2023.
Dec 10 Tornado Destruction in Mayfield KY