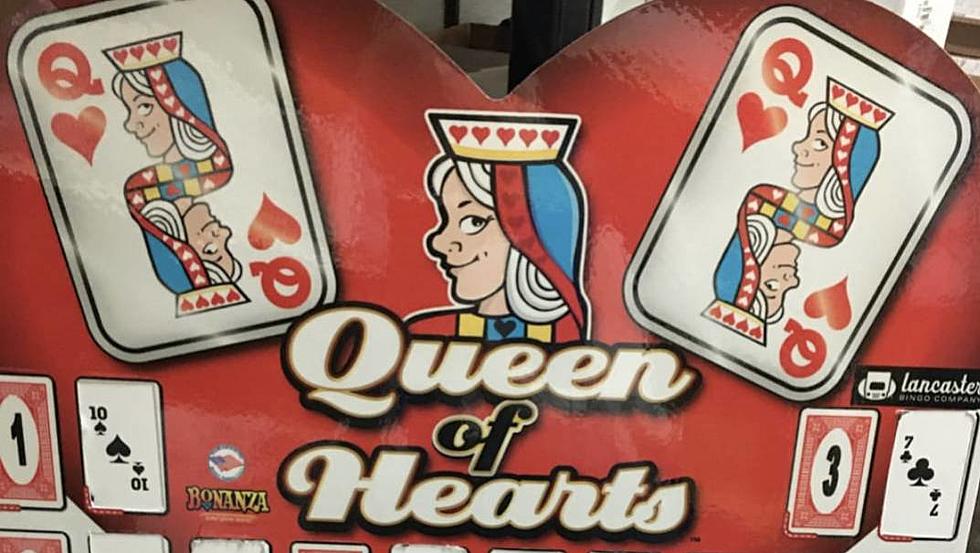 Owensboro Bingo Players are Excited About Trinity High's Massive Queen of Hearts Jackpot
Andrea Aud
The question of the day is this- Where is the Queen of Hearts hiding?!
For the last twenty weeks, no one has been able to find her and the excitement at Owensboro's Big Blue Bingo Hall has been building. With just thirteen numbers left, that excitement continues to grow.  According to Andrea Aud, Trinity High School's Bingo Coordinator, the crowds are growing too- exponentially.

Trinity High School hosts Bingo here in Owensboro two nights a week- Mondays and Thursdays. They average about 200 players per night. However, as the Queen of Hearts jackpot has continued to climb, attendance has been climbing. The last few weeks, Trinity has been averaging about 250 players. And while that number is astounding, they've actually drawn bigger crowds.
It was back in September of 2018 that this happened!
That's Ann Payton, who won the record $139,529 Queen of Hearts jackpot.  She claimed 70% of that and pocketed a whopping $97,670!  That game went on for weeks and so many people were coming out to play for a shot to win, Trinity Bingo workers had to turn some of them away.  Luckily, for Ann, she wasn't one of them.  She got in, bought her tickets and was selected.  When she approached the Queen of Hearts board and claimed the grand prize, there were just three numbers left.
When folks roll into the Bingo hall this Thursday, they'll discover just thirteen numbers left on the game board.
Behind one of those numbers is the Queen of Hearts.  Following Monday night's Bingo session, the jackpot stood at $13,950.00. On Thursday, that jackpot is going to continue to grow richer and richer.
Here's how the Queen of Hearts game works. To be eligible to win the jackpot you MUST be seated at a table and officially playing Bingo at the Big Blue Bingo Hall. Doors open at 5pm and that's when pull tab sales begin as well.  Bingo games start at 6:45pm.
Tickets for the Queen of Hearts Progressive Raffle are just $1 a piece.  Just before the final Bingo game of the night, one lucky ticket winner will be drawn. That winner will go up to the Queen of Hearts board and select a number.  If they uncover the Queen of Hearts, they'll claim the jackpot, which is currently the third largest in the history of Trinity High School Bingo ( License #0299).
The biggest, as referenced above, was awarded on September 27th, 2018. The second biggest jackpot, $31,000, was claimed on February 23rd, 2021.
Who's going to claim the big prize this year?
UPDATE: There was no winner on Thursday, March 31st.  300 players came to the Bingo Hall for a chance to win.  The jackpot closed just under $16,000.  On Monday, April 4th, that jackpot is expected to grow even more. There are 12 numbers left!
LOOK: Here are 25 ways you could start saving money today
These money-saving tips—from finding discounts to simple changes to your daily habits—can come in handy whether you have a specific savings goal, want to stash away cash for retirement, or just want to pinch pennies. It's never too late to be more financially savvy. Read on to learn more about how you can start saving now. [
From:
25 ways you could be saving money today
]