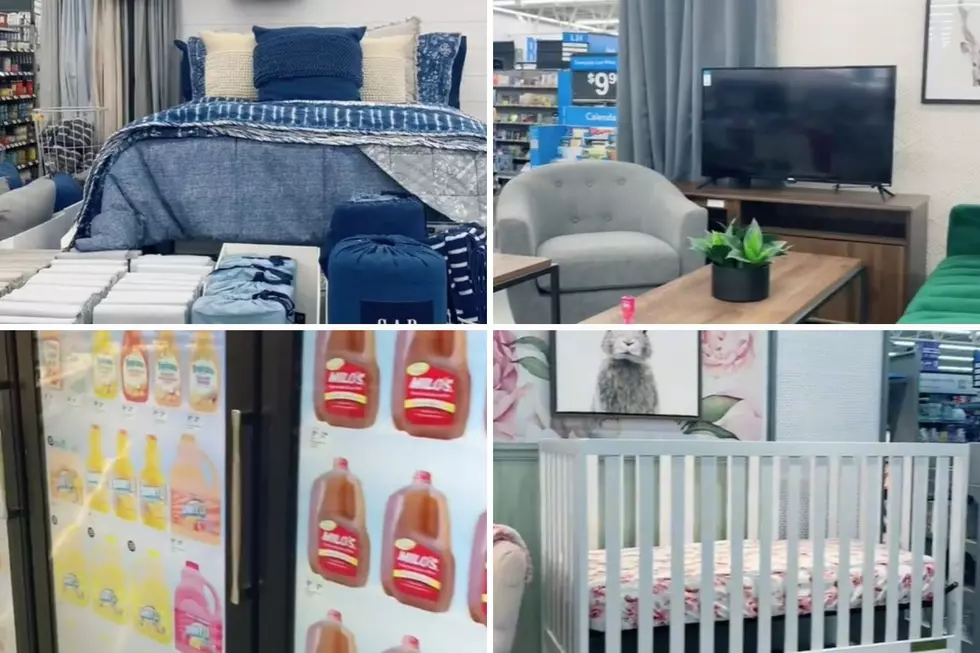 I Wonder How Soon Kentucky Walmarts Will Get the 'New Look' Upgrades [VIDEO]
sydneyratcliff_8 via TikTok; Canva
If I were to hear someone tell me that Walmart is about to make big changes, I'll probably think they're about to move merchandise around again. "Wait a minute, didn't the paper towels used to be over THERE?"
Or how about the Walmart on South Frederica Street in Owensboro? That location completely changed the TRAFFIC inside the store a few years back, turning the "east-west" aisles into "north-south" aisles.
Yeah, it's easy to get used to it, but it makes for a fun meme.
CHANGES COMING TO WALMART
But Walmart, the nation's leading retailer according to the most recent report from the National Retail Federation (and it's not close), has much bigger changes in mind than making you wonder where the throw pillows are.
In the near future, Walmart shoppers can expect to see more electric vehicles added to its delivery fleet; an end to the retail giant's relationship with DoorDash; an inventory reduction due to a huge product surplus; and new perks, including a free subscription to Paramount+ for Walmart+ members.
THERE'S A 'TRIAL' WALMART IN ARKANSAS...WHERE ELSE?
But the really big changes are farther down the line. So let's take a virtual trip to Springdale, Arkansas, where the future is NOW.
Springdale's store, just down the road from the worldwide headquarters in Bentonville, has been made over into a TRIAL store, complete with new displays, mannequins, electronic signs, and more.
A VIRAL TIKTOK VIDEO TELLS THE TALE
And we all get to see the preview thanks to TikTok-er sydneyratcliff_8, who posted a video on her account of her trip to the Springdale Walmart.
It's funny...mannequins were once standard-issue in every department store; it didn't occurred to me that Walmart hasn't used them. Also, I'm already a big fan of the new refrigeration system and the units that show you what's in them.
BUT WAIT, THERE'S MORE
The Walmart upgrade will involve more interactive experiences and top name brands.
There's no timetable on the rollout of the "new look" Walmart, but I'd imagine shoppers are hoping it's sooner rather than later.
LOOK: These Are the 50 biggest retailers in America
Inside Amazon: A Detailed History of America's Biggest Online Retailer
Stacker
compiled a list of key moments in Amazon's history and its current business from a variety of sources. Here's a look at the events that turned an online bookstore into a global conglomerate and a self-made entrepreneur into the world's second-richest man.