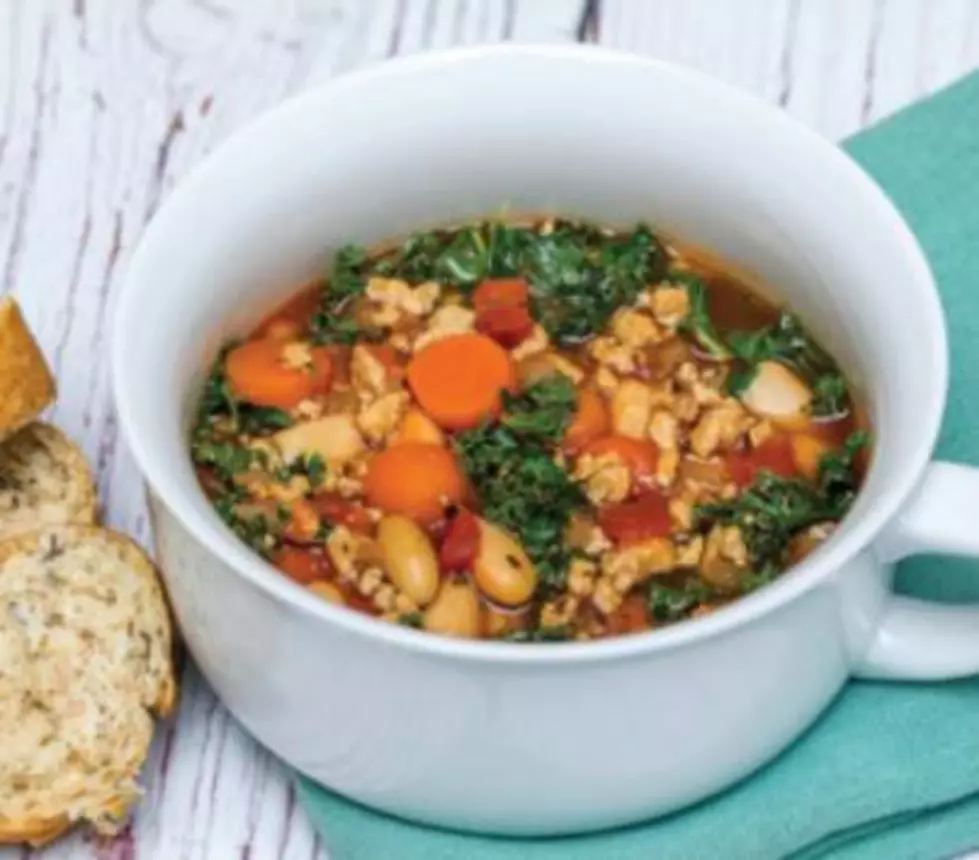 What's Cookin'?: Hearty Comfort Soup [Recipe]
UK Cooperative Extension
Kelly Bland, from the UK Cooperative Extension Office, is back for another edition of What's Cookin'? today here on WBKR.  This week, she's "plating up" a recipe that is perfect for the cold winter months.  It's comfort food in a bowl!  Here's how to
1 1/2 tablespoons garlic powder
4 cups vegetable stock or broth
1 (15 ounce) can crushed tomatoes
2 tablespoons Italian seasoning
2 (15 ounce) cans cannellini beans, drained
1 (15 ounce) can carrots, drained
3 large handfuls kale, chopped
1/4 teaspoon black pepper
Saute ground pork in a large stock pot over medium heat for 2-3 minutes, breaking pork into small crumbles. Add garlic powder and onions.  Saute for another 2-3 minutes, until pork has browned, stirring often.
Add vegetable stock, crushed tomatoes and Italian seasoning.  Cover and let cook until boiling.  Stir occasionally.
Add cannellini beans, carrots and kale.  Cook until kale has softened.
Season with salt and pepper.
UK Cooperative Extension is committed to developing quick, tasty, affordable recipes that allow you to feed the entire family AND supply them with essential nutritional components.  Kelly Bland joins Angel and me on the fourth Monday of every month on our What's Cookin'? segment.