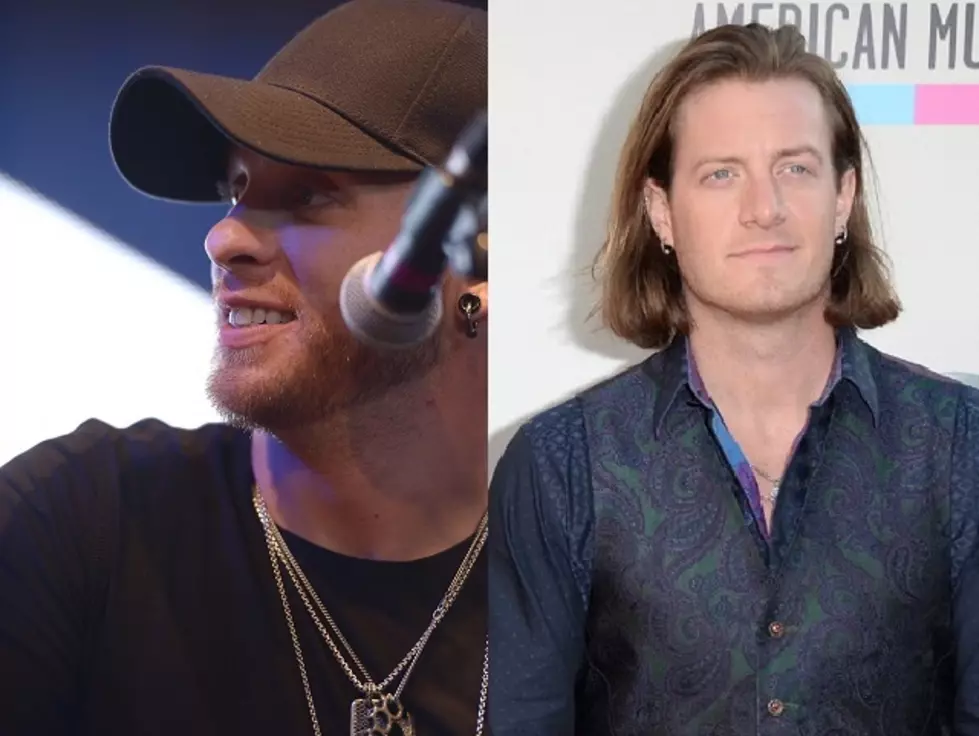 Who Has Better Arms: Brantley Gilbert or FGL's Tyler Hubbard? [VOTE]
Michael Loccisano, Getty Images Entertainment/Jason Merritt Getty Images Entertainment
I know what you're thinking... How have we NOT discussed this before?!? Well, today's the day that we get to the bottom of a very serious, very important topic... Hottest Arms In Country Music.
Who are our finalists?!? Brantley Gilbert and FGL's Tyler Hubbard.
Let's discuss and vote...
Last Friday night I had the pleasure of seeing Florida Georgia Line live in Evansville, which put me very, very close to Tyler's arms. Ladies... I can't even find the words to explain. Perfection comes to mind, but I'll let you decide. Although I really wanted to accidentally grab one, I refrained. Dang work professional crap...
And Brantley... We all know it was a rough start for us. I was never too keen on his stage attire and all that dang jewelry. Now, I'm just fine with it. I just so happened to catch his video for 'Bottoms Up' and I've come to appreciate his hard work. Especially when he wears those nasty gym shirts I used to despise so much ;)