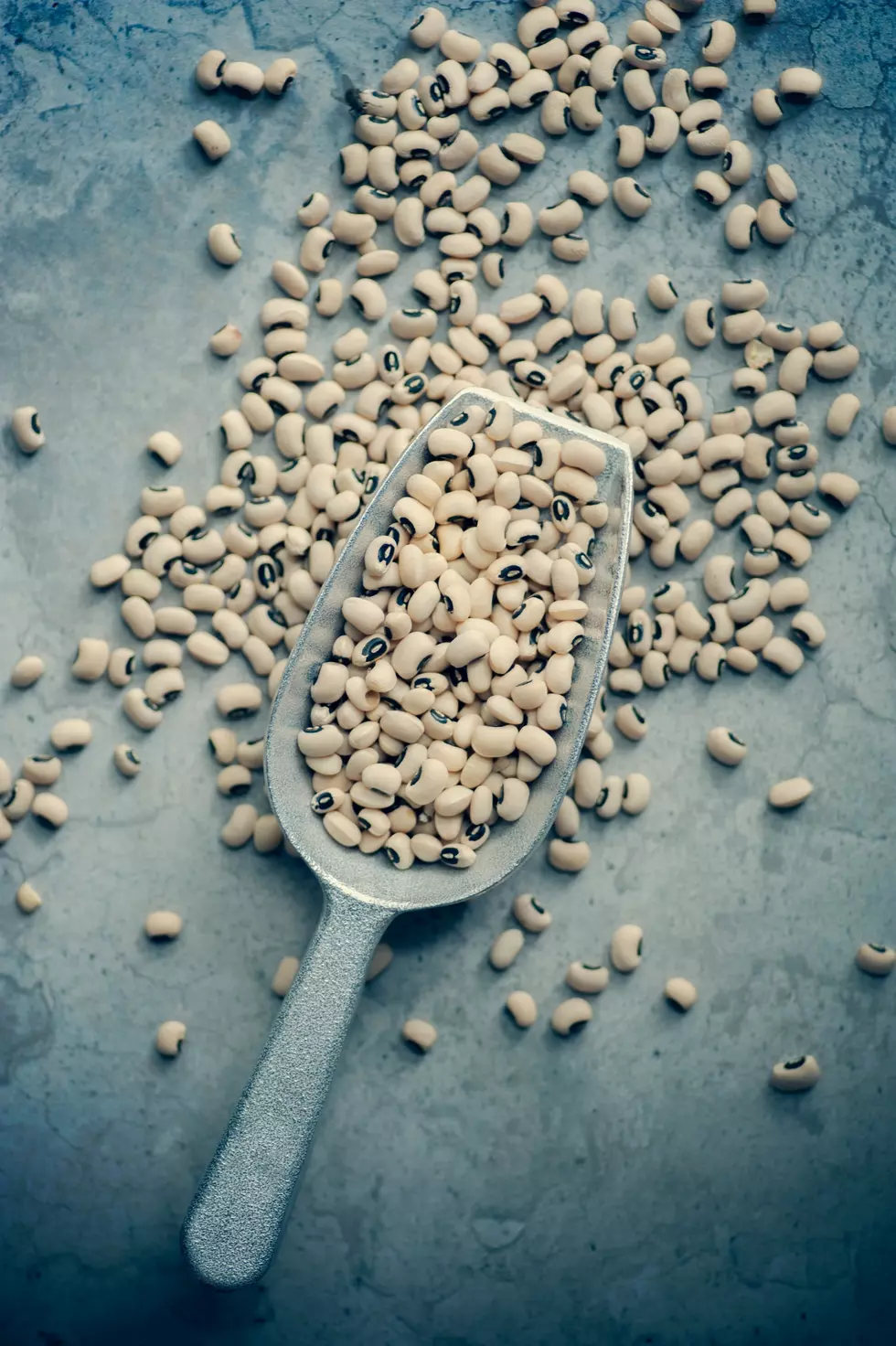 These Slow Cooker Black-Eyed Peas Will Make Your New Year
Jasmine Waheed/Unsplash
I'll be honest. I have never quite understood the tradition of eating black-eyed peas on New Year's Day. Now that I think of it, I don't believe I ever took the time to dive into the tradition to find out how it came to be in the first place. Apparently, the act of eating black-eyed peas supposedly guarantees good fortune.
Okay, I'd be down with that.
In the spirit of ringing in the New Year with good fortune, Katie Alexander from the Daviess County, Kentucky Extension Office is sharing her office's recipe for Slow Cooker Smoky Black-Eyed Peas.
Here's how to make them!
SLOW COOKER SMOKY BLACK-EYED PEAS
1 medium onion, chopped
1/2 medium bell pepper, chopped
2 cloves minced garlic or 1/2 teaspoon garlic powder
2 small or 1 large jalapeno pepper, ribs and seeds removed, finely chopped (optional)
1 pound dried black-eyed peas, sorted and rinsed
1 package (12 ounces) smoked turkey sausage, cubed
1/2 teaspoon Cajun seasoning
1/4 teaspoon ground black pepper, or to taste
2 small bay leaves
7 cups water
DIRECTIONS:
1) Rinse produce under cool running water and gently scrub using a clean vegetable brush before chopping.
2) Add all ingredients to a 6-quart or larger slow cooker.
3) Cook on high for 5 hours or until peas are tender, adding more water if needed.
4) Remove bay leaves.
5) Serve over hot, cooked brown rice, if desired.
6) Refrigerate leftovers within 2 hour
The great thing about recipes developed by UK Cooperative Extension is this- they're cost-effective and are designed to feed lots of mouths in a relatively health way. This delicious "New Year's" recipe makes 12 one-cup servings. The cost of the entire recipe is $6.69. That makes the cost per serving just $.56 cents.
Hometown Roots Restaurant Bringing Southern Comfort Food
Something we're known for in the south is our homecooked southern dishes. One Western Kentucky restaurant has this mastered and you have got to try it.